Every year millions of old oil drums are thrown out of circulation. Most of them are recycled as scrap metal, but there are many barrels lying in yards and storehouses which can be turned into beautiful furniture. Giving a new life to seemingly useless things requires some creativity and skills – easier said than done. Of course, they are bulky, sometimes rusty, and do not look good. But, with a little imagination and inspiration, you can turn them into winsome oil drum furniture for your man cave. With time, people have realized that this is an excellent raw material for a variety of crafts for home décor. Here are some creative ways and ideas to recycle an old oil drum into beautiful furniture.
#1 This green-colored, 55-gallon oil drum is repurposed into an amazing furniture that will surely become the center of attraction in your shack.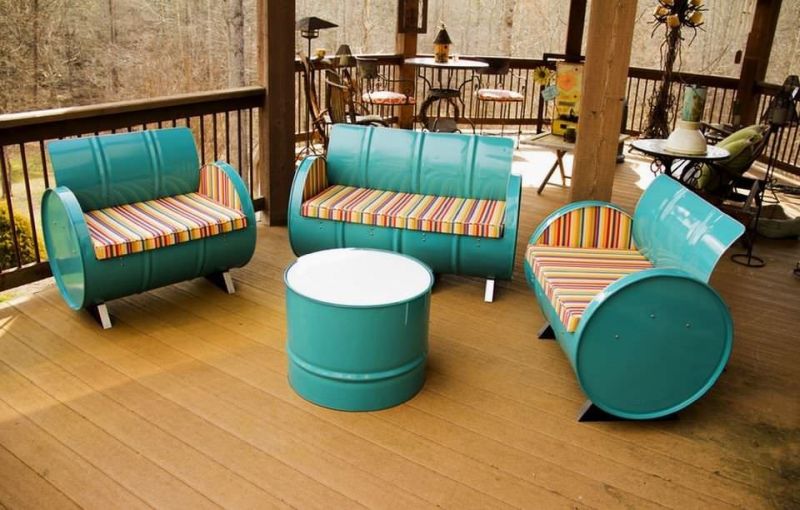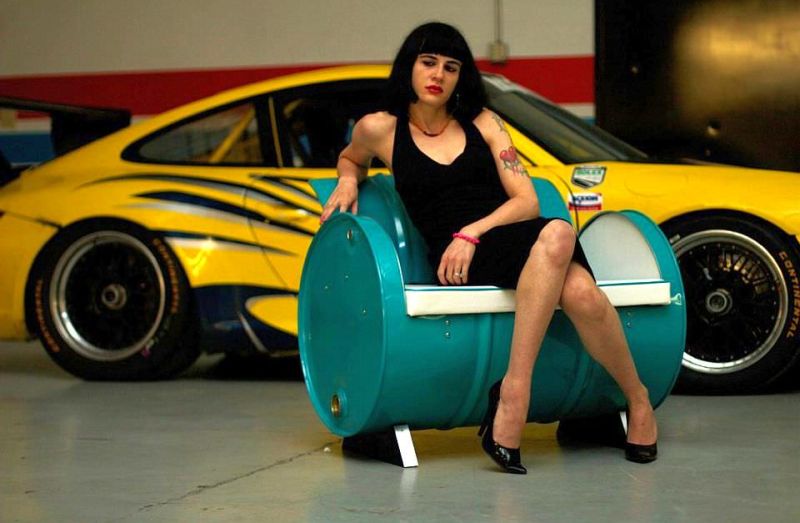 #2 Are you a big-time Harley Davidsons fan? If yes, then this vintage style sofa or oil drum furniture made is perfect for you.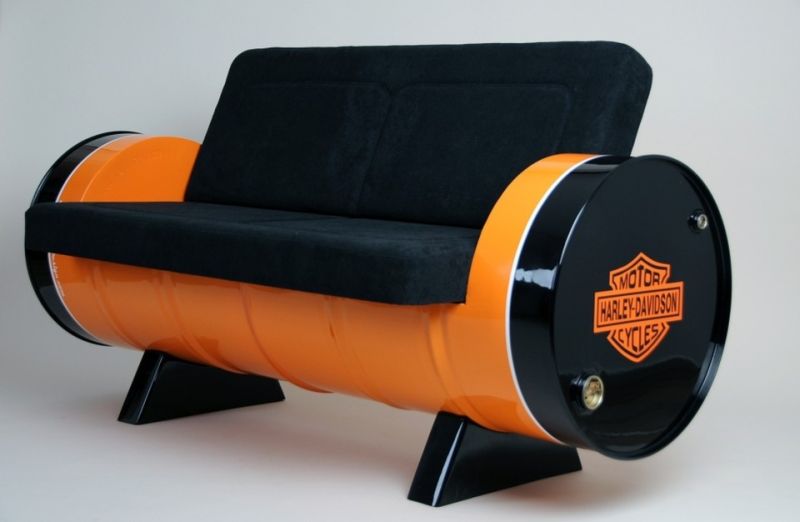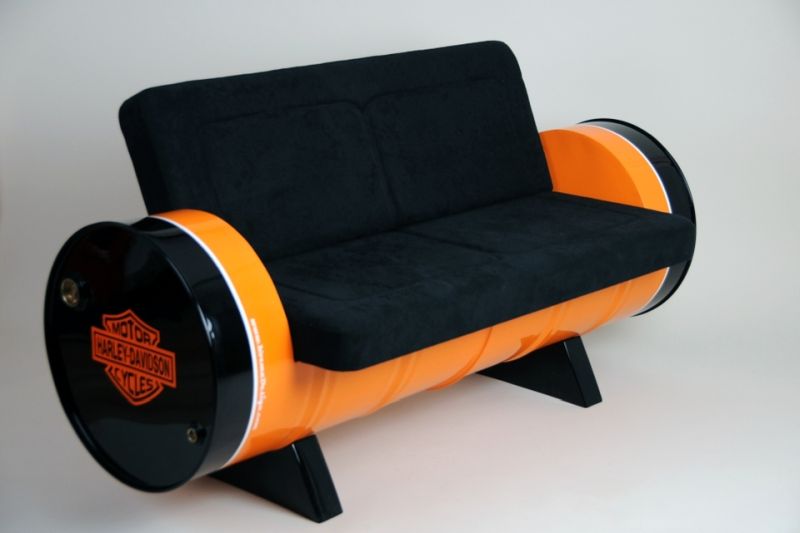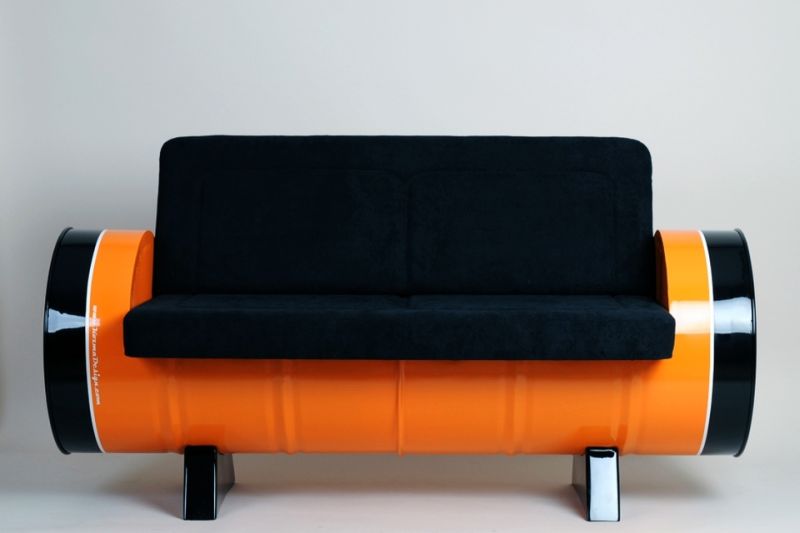 #3 French designer duo Anne and Philippe Guilbaud turn trashed oil barrel into beautiful outdoor furniture. This creative unit can be an ideal setup for a date night.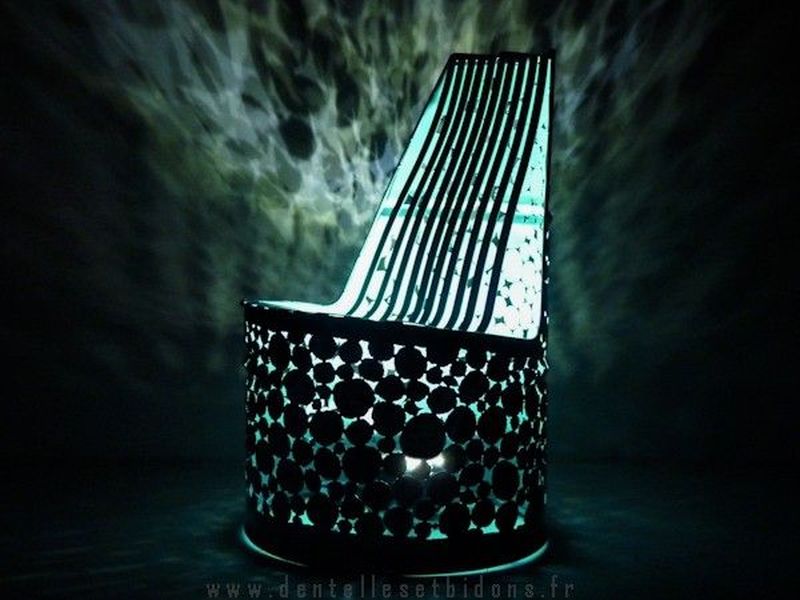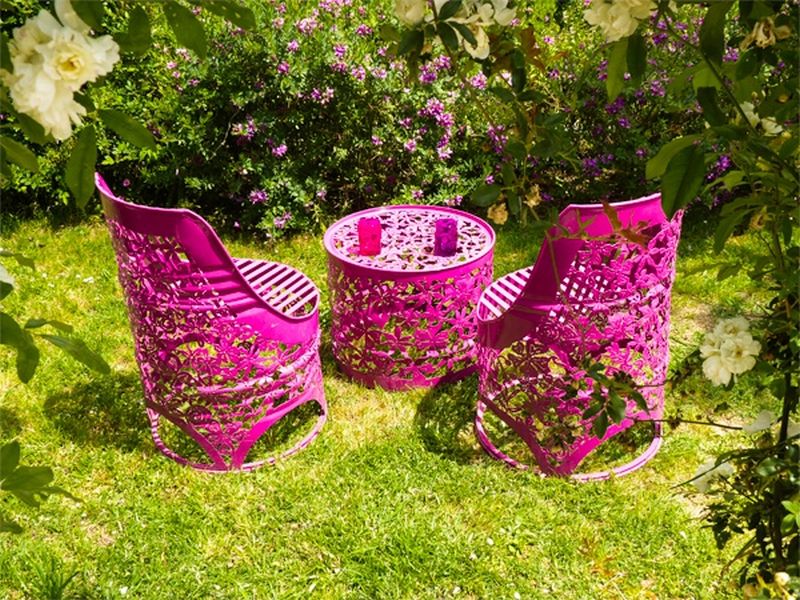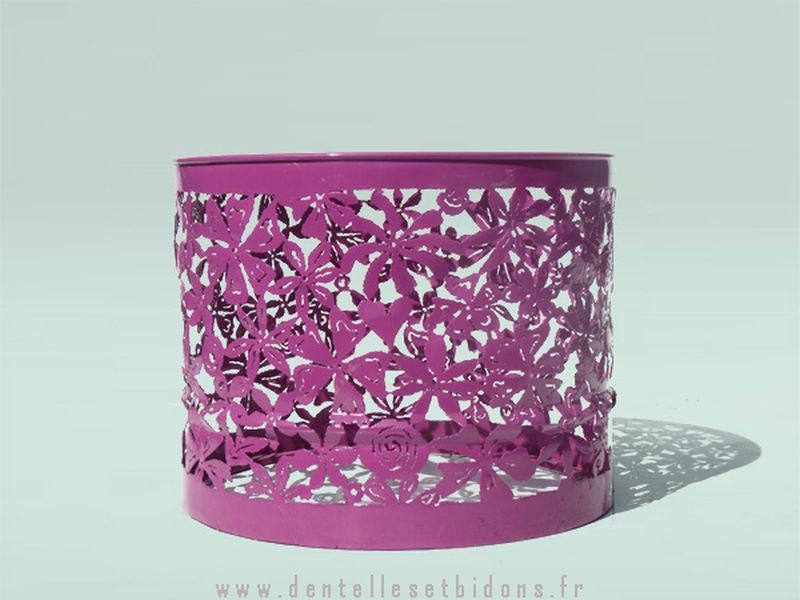 #4 Now, that's something really bold and innovative! Phil Davidson gives a creative makeover to tedious oil drums, with a tinge of bright colors.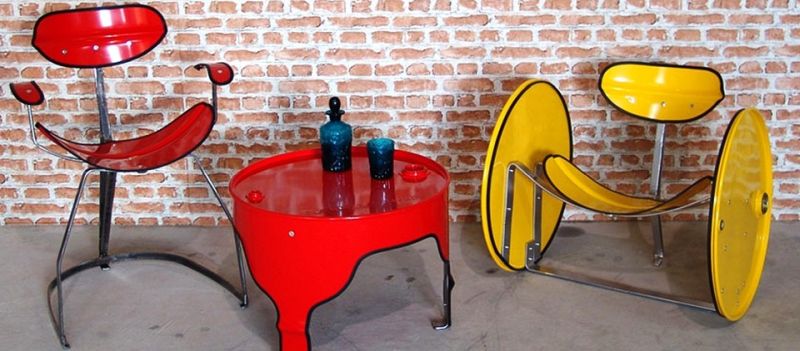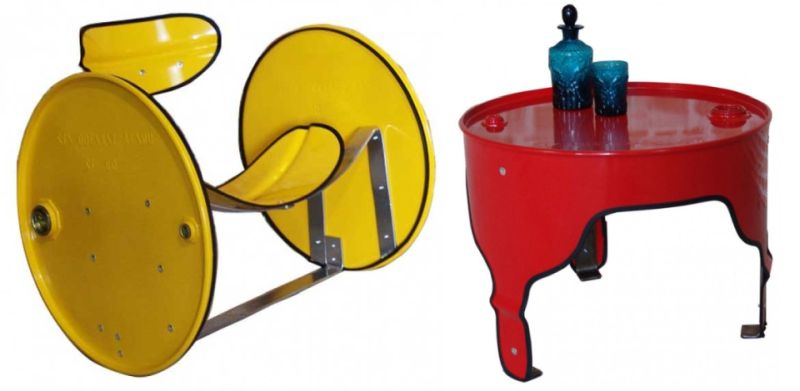 #5 This bold seating unit is a beautiful example of recycling. It is made out of a 50-gallon drum, wooden seat, gear and bike tube.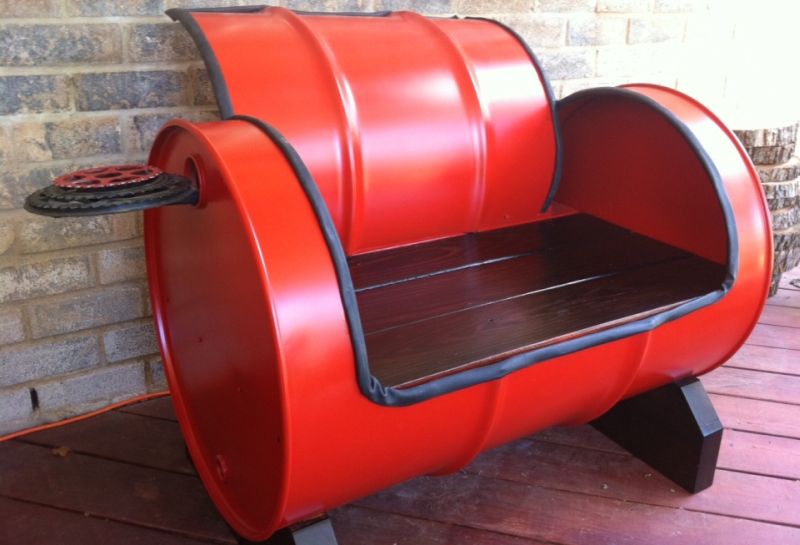 #6 Give your office a unique touch with this chic furniture piece made out of upcycled rustic oil barrel, wo
od and bicycle tubes.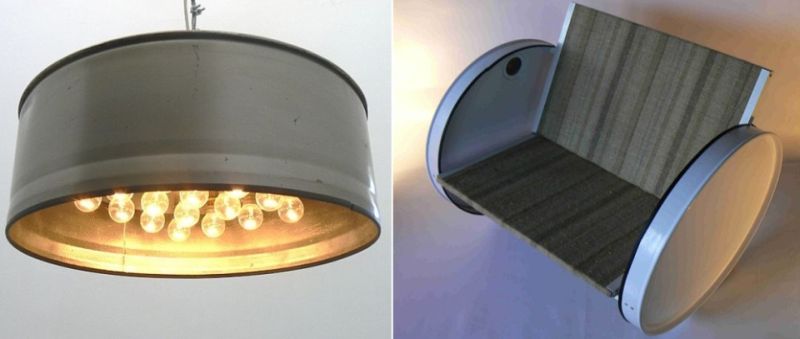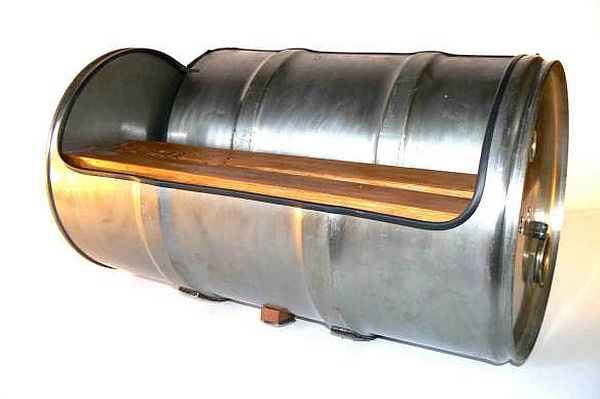 #7 German design studios Lockengeloet gives trashed old barrels a funky and attractive look to store your books and other important stuff.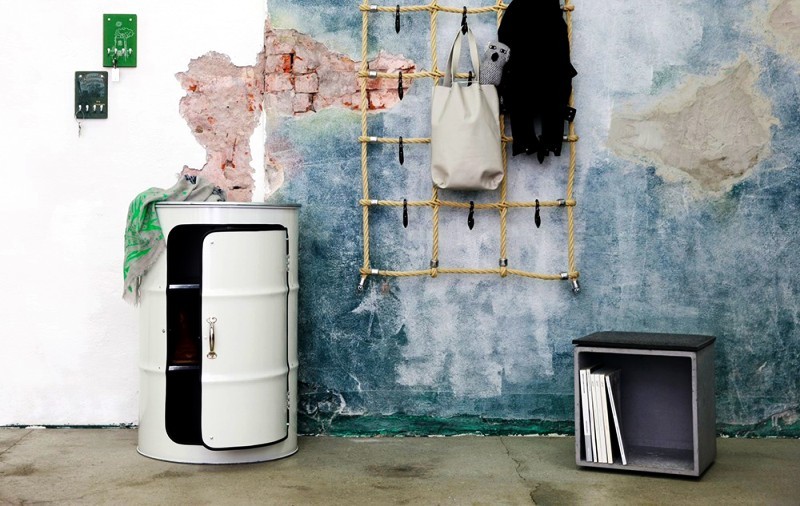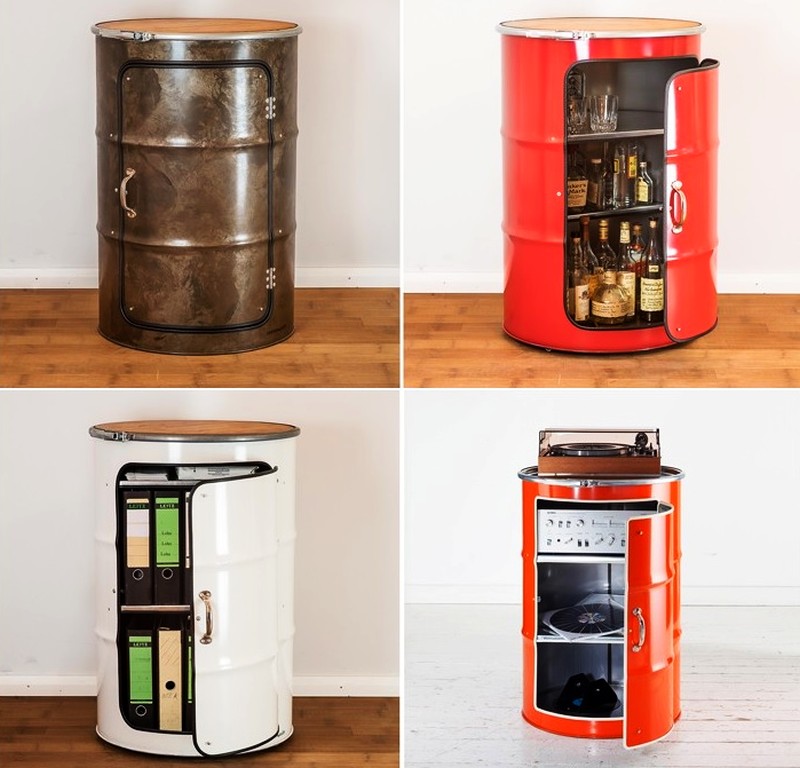 #8 These beautiful benches are using old metal drums, whereas the seating area is made out of wooden planks.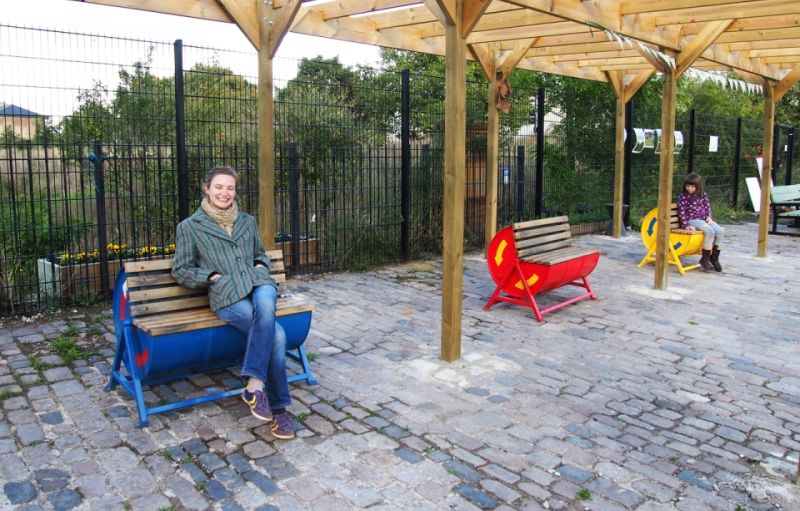 #9 Cute little baby crib is made out of an oil barrel, metal legs, plywood and origami crane as hanging toys. Isn't it cute?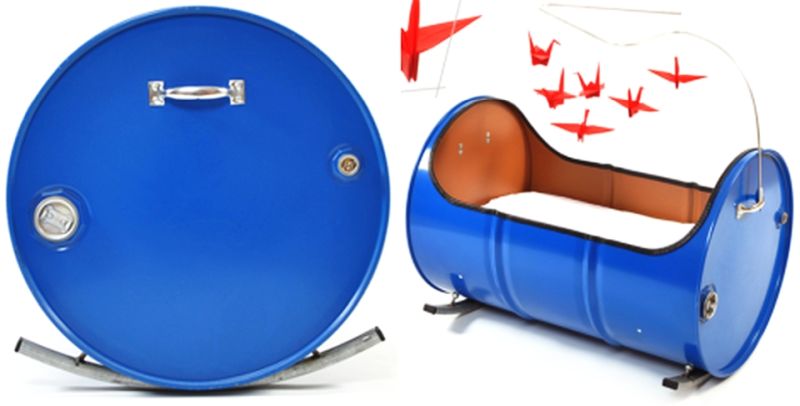 #10 This trendy stool set of oil drum furniture can turn any place into a cool café.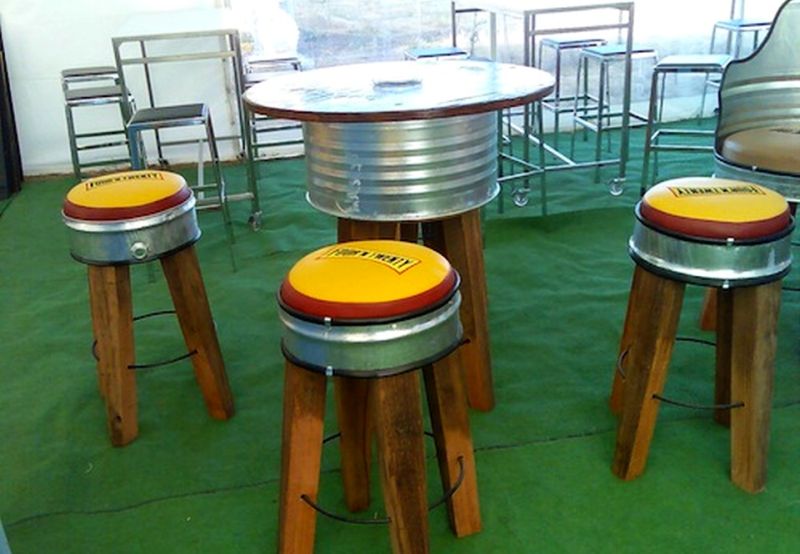 #11 Rustic furniture is made from discarded industrial barrels that can give robust look to any place.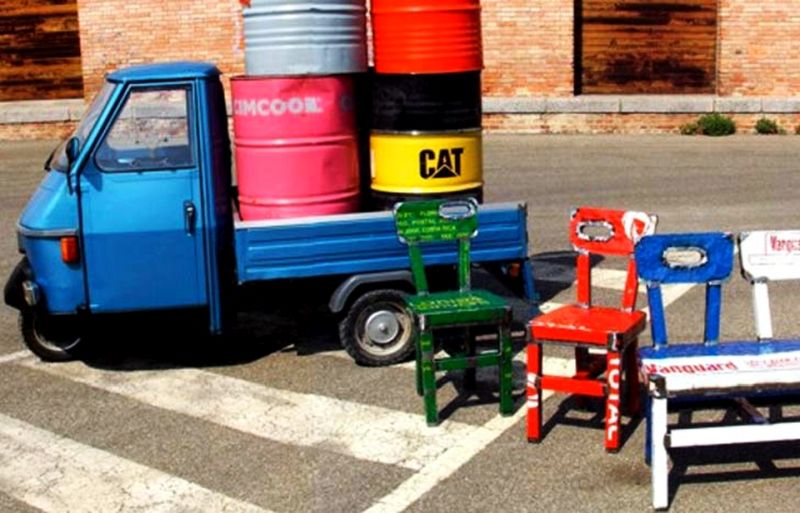 # 12 If you love the tough stuff, these DIY oil drum furniture units have the potential to enrich your place with uniqueness.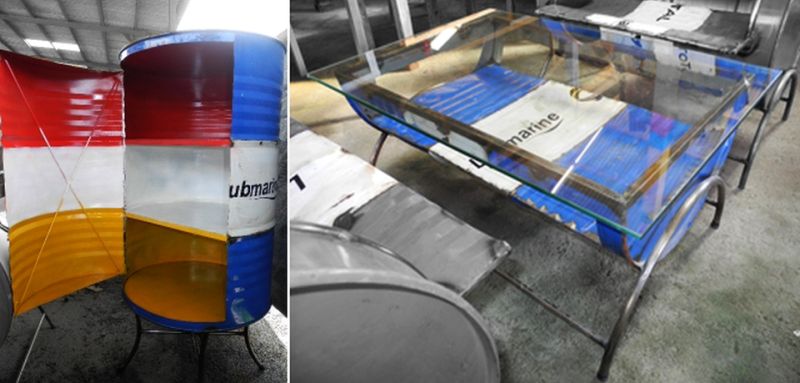 #13 This cool cooking bench is aesthetically appealing and functional; the best gift for those who love to cook.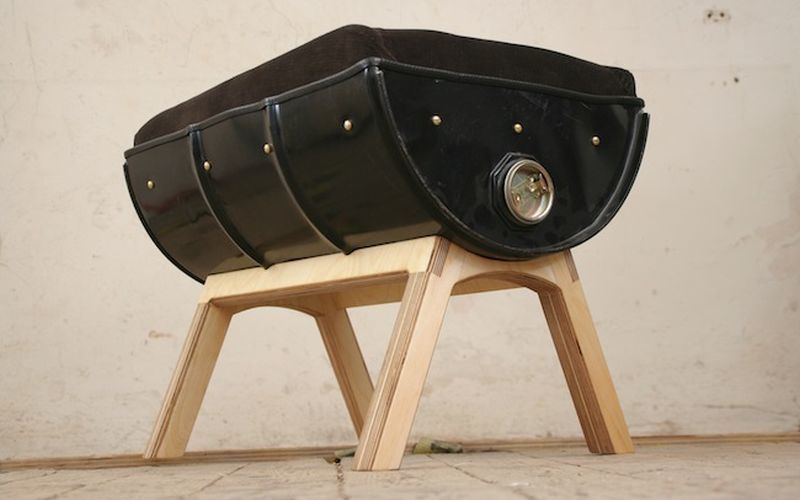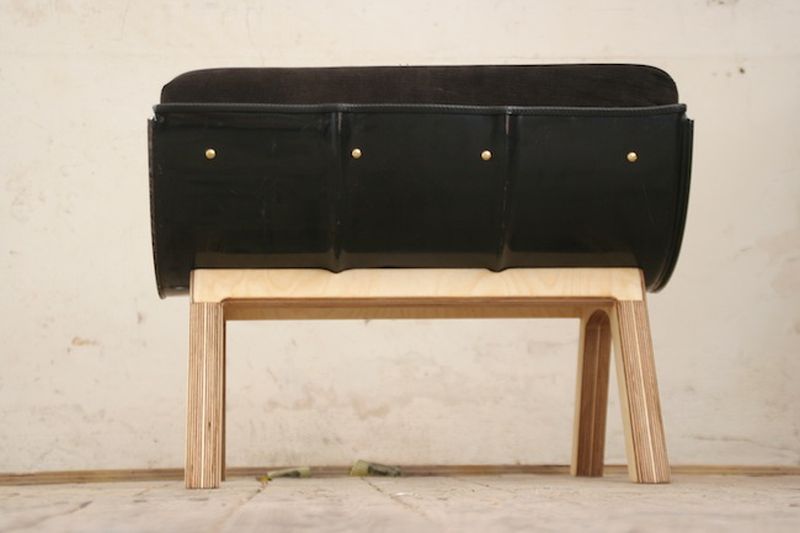 #14 Classic oil drum sofa is made by WhitesIndutrial that brings back the rustic touch to modern interiors.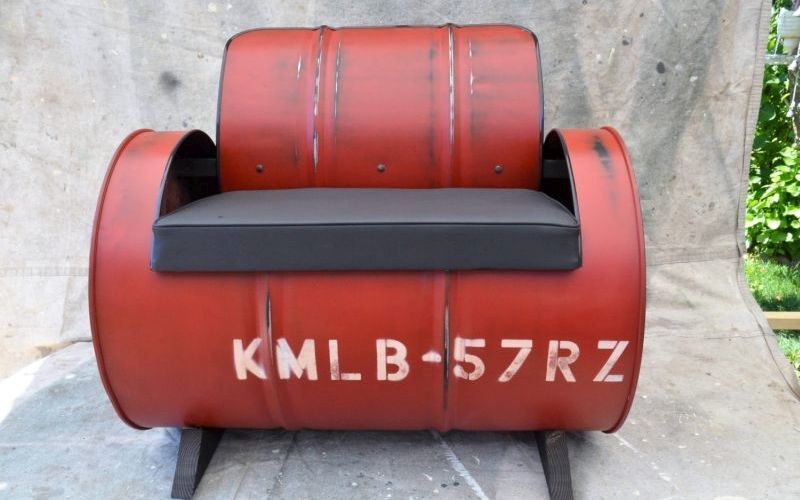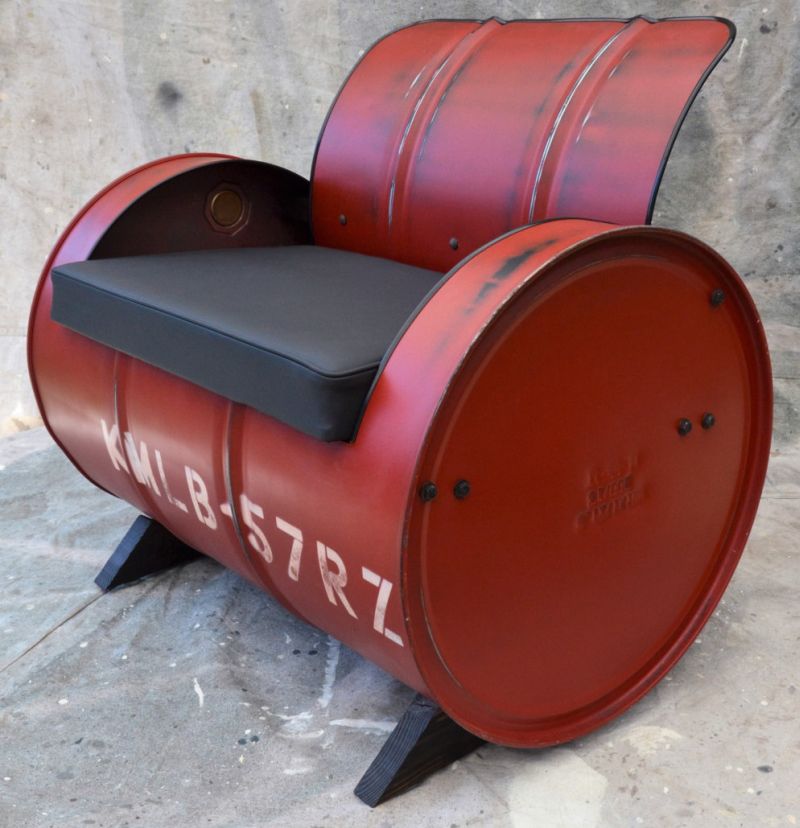 #15 Drum bench by Stanker is an amazing piece of art that looks like a robotic pet from a sci-fi movie.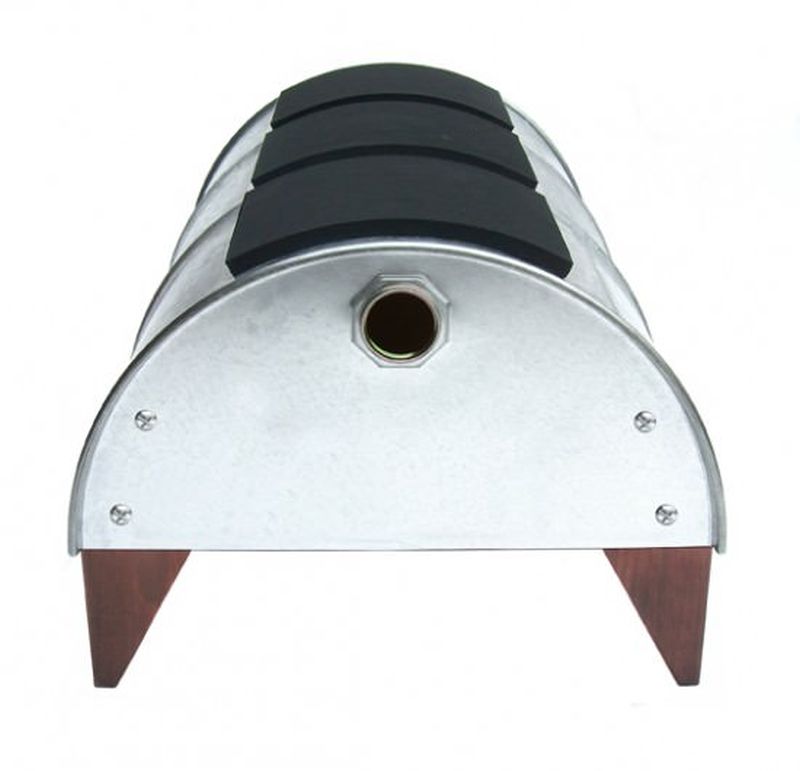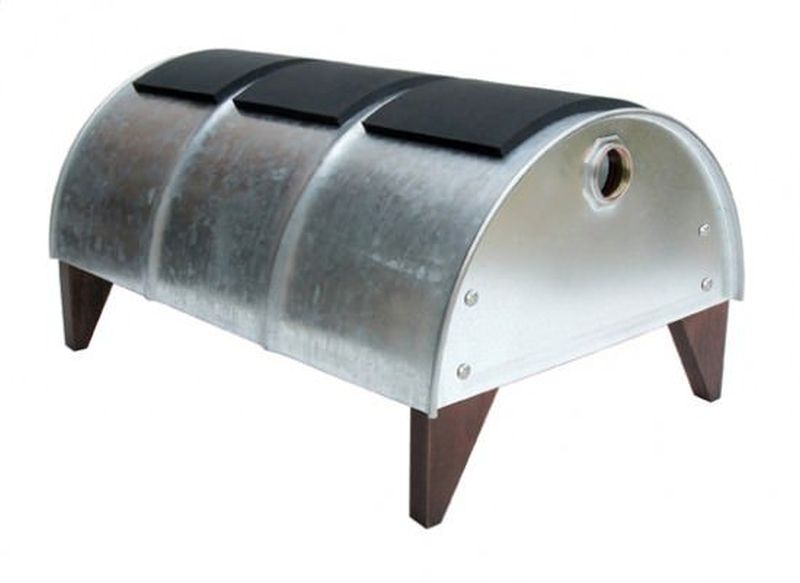 #16 This beautiful reception counter is made out of old barrels. Hard to believe, but true!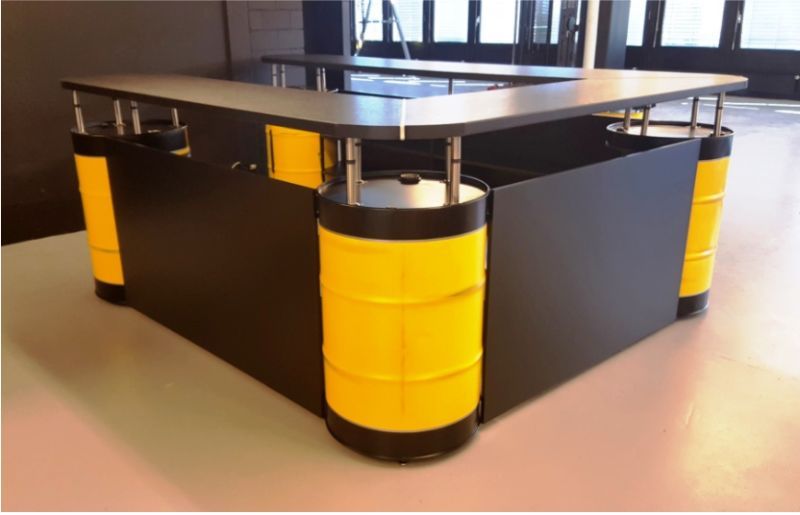 #17 A discarded oil barrel put to best use with this minimalist chair.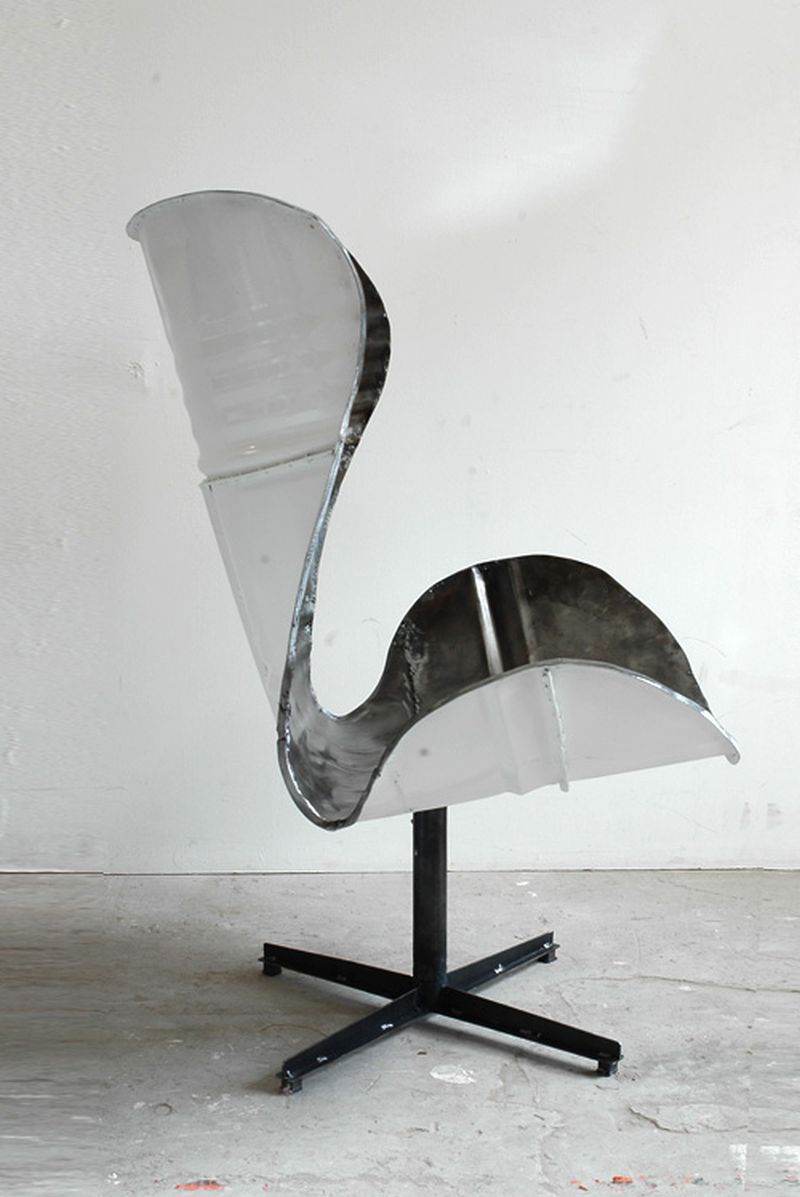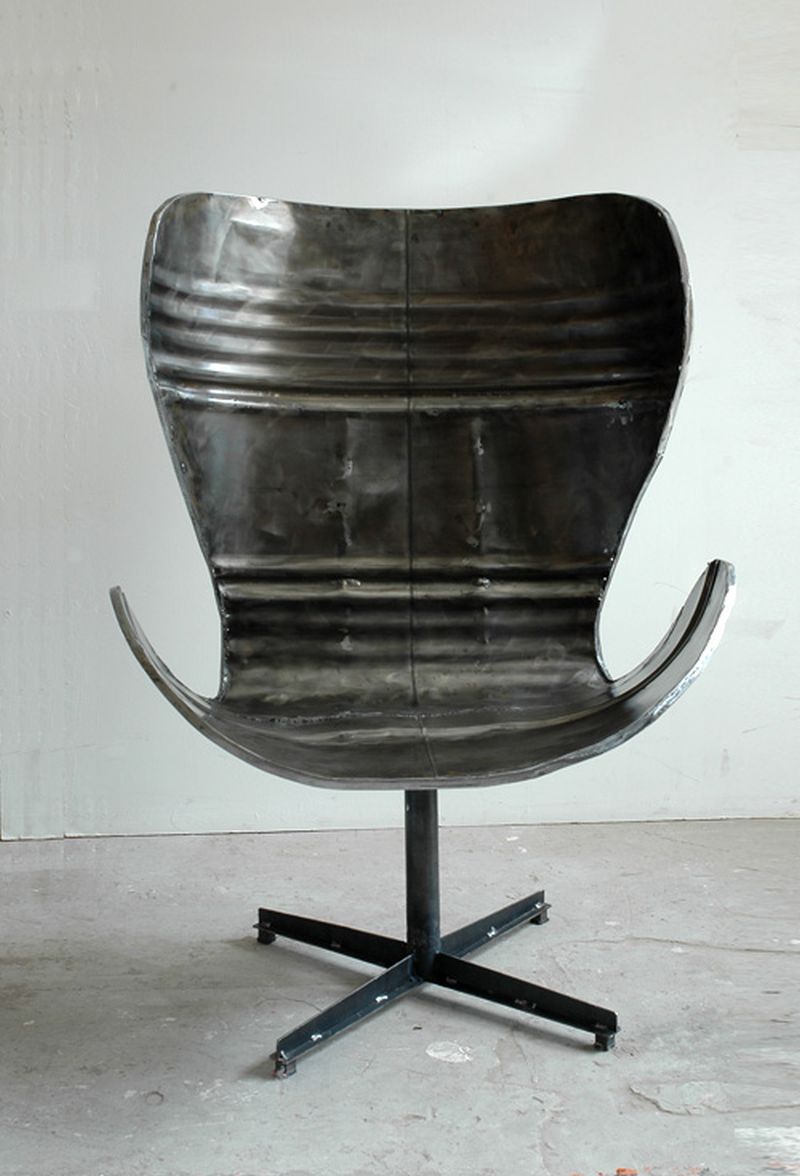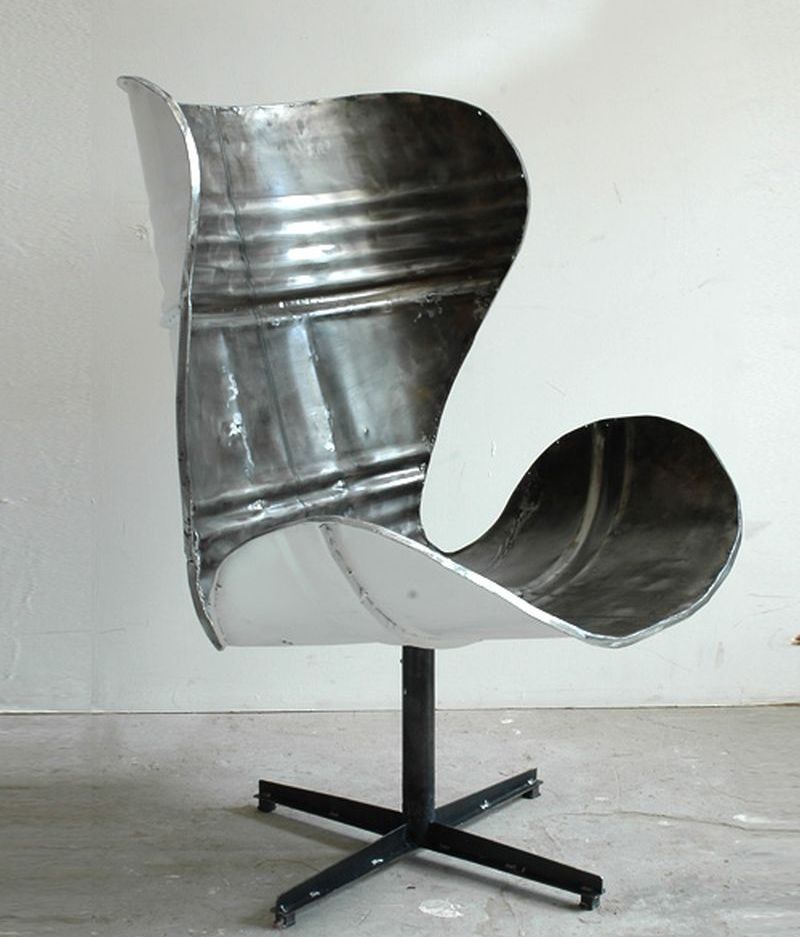 #18 Unique take on an office chair; recycled from an old oil barrel.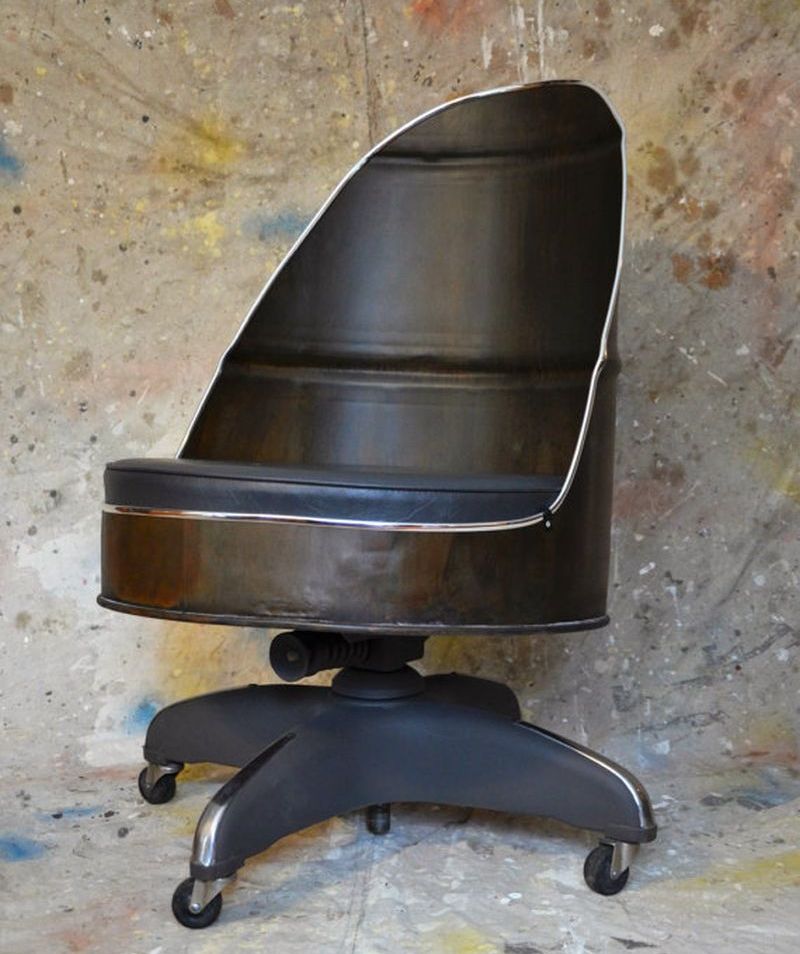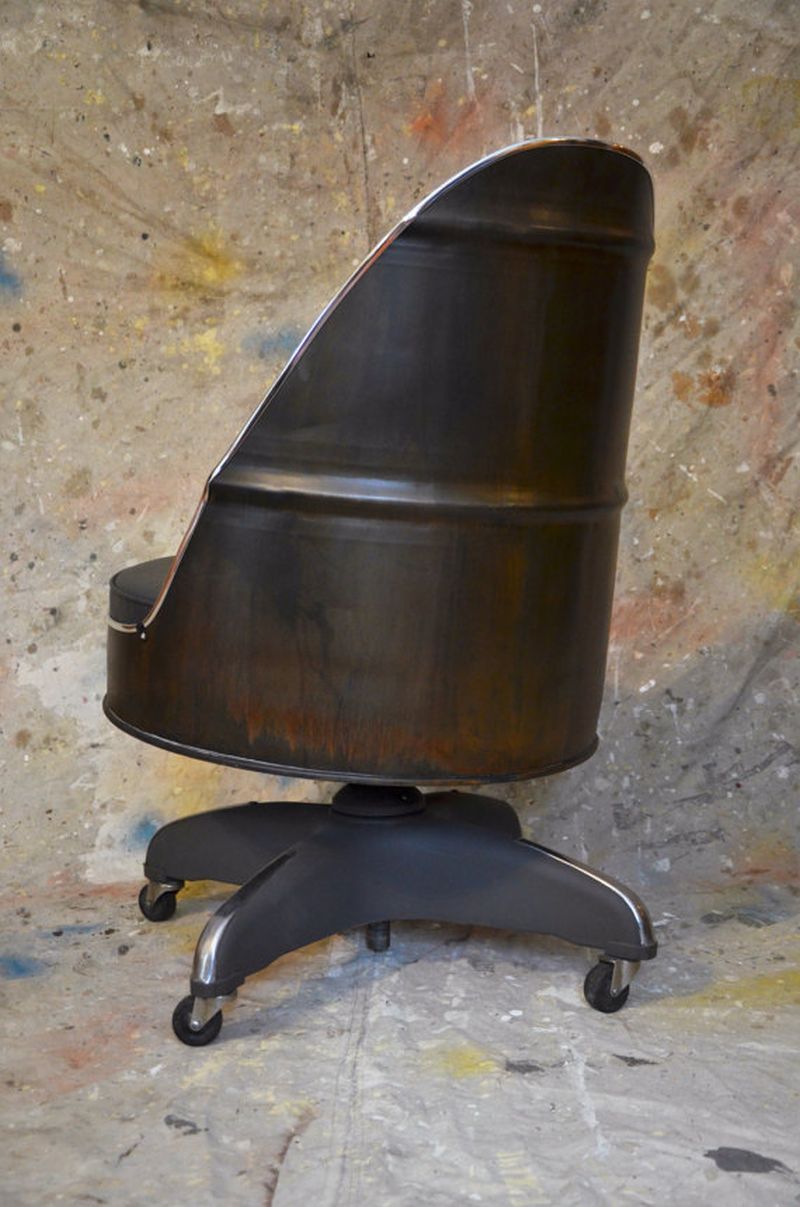 #19 This oil drum furniture can be the new way to decorate home or office.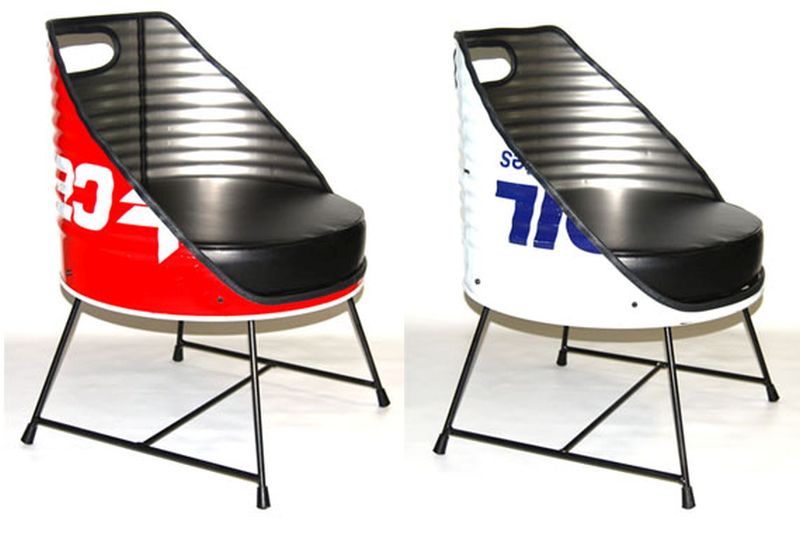 #20 This patio bench is made out of industrial teak and steel drum. The combination looks amazing and can give an attractive look to the interior.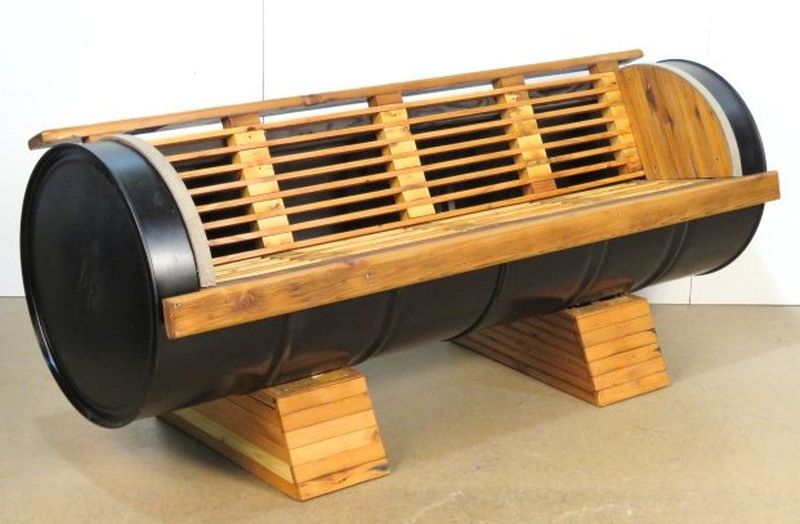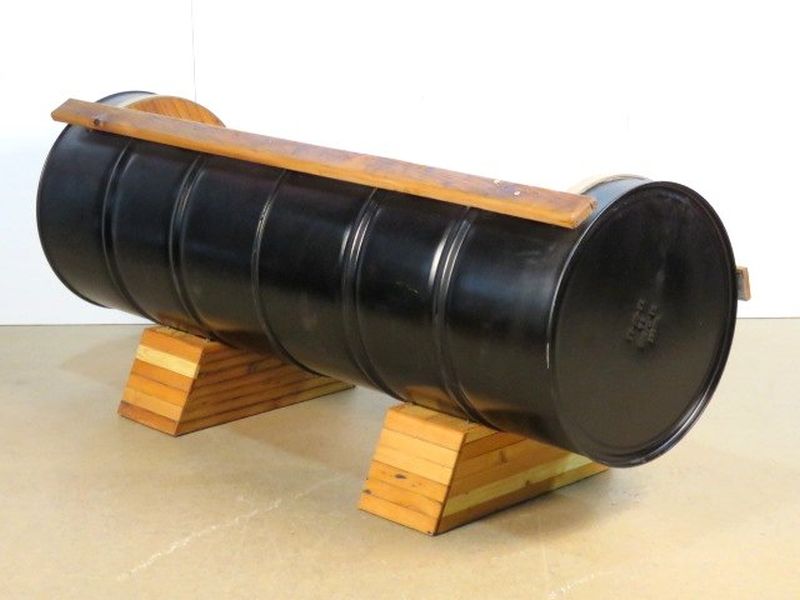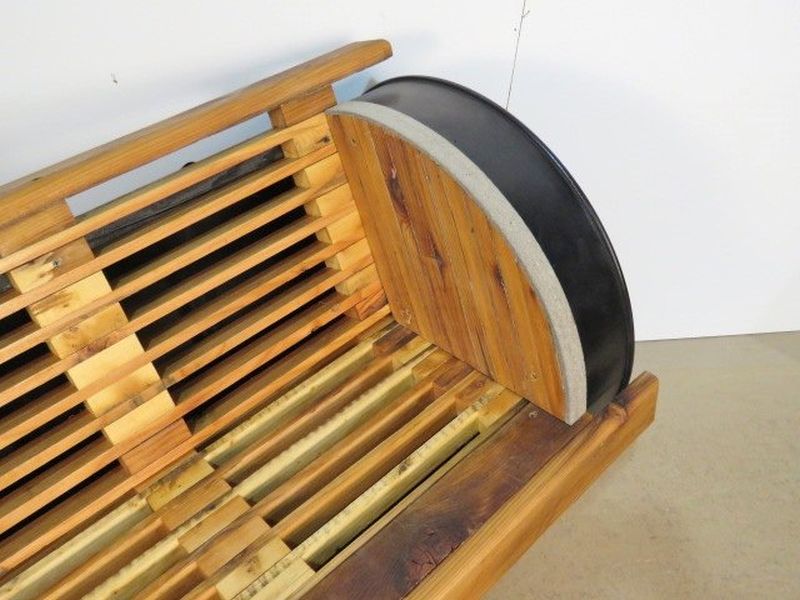 #21 This amazing furniture unit is made using oil barrels to turn your backyard into a party place.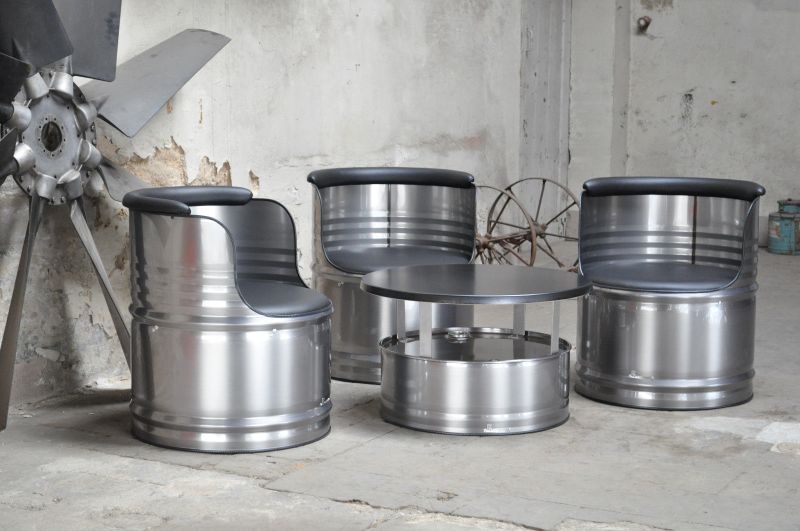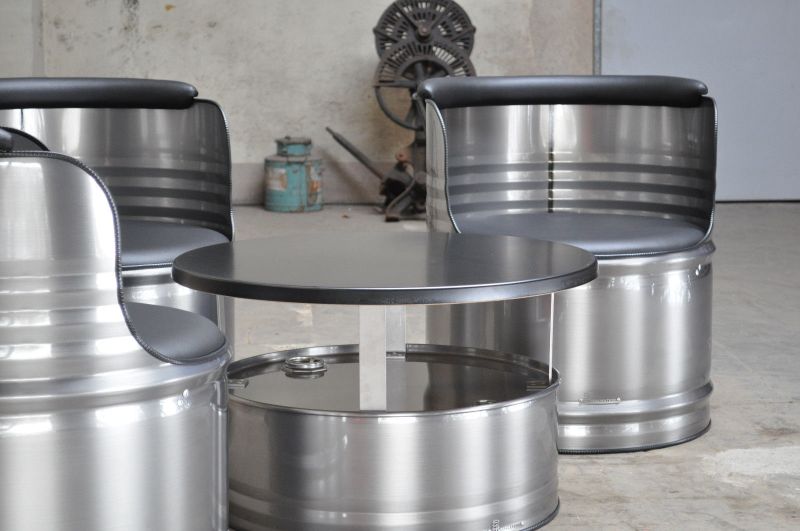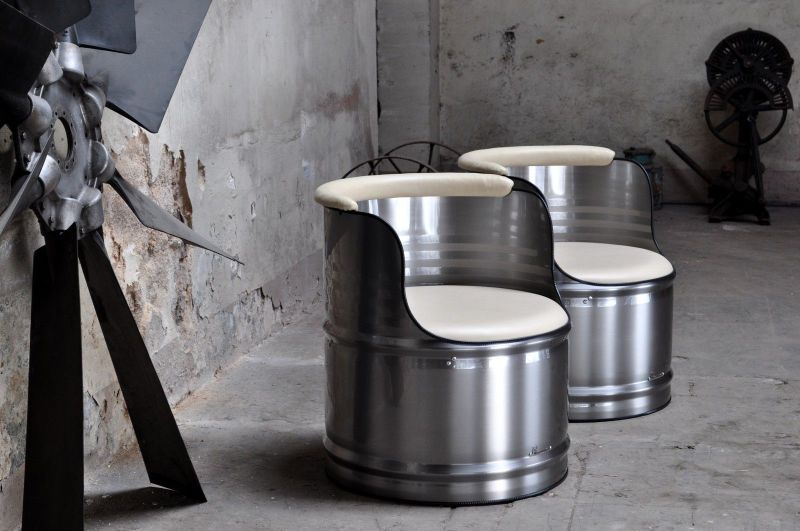 #22 Look at this beautiful piece of art! You would love to have this steel barrel chair in your living room.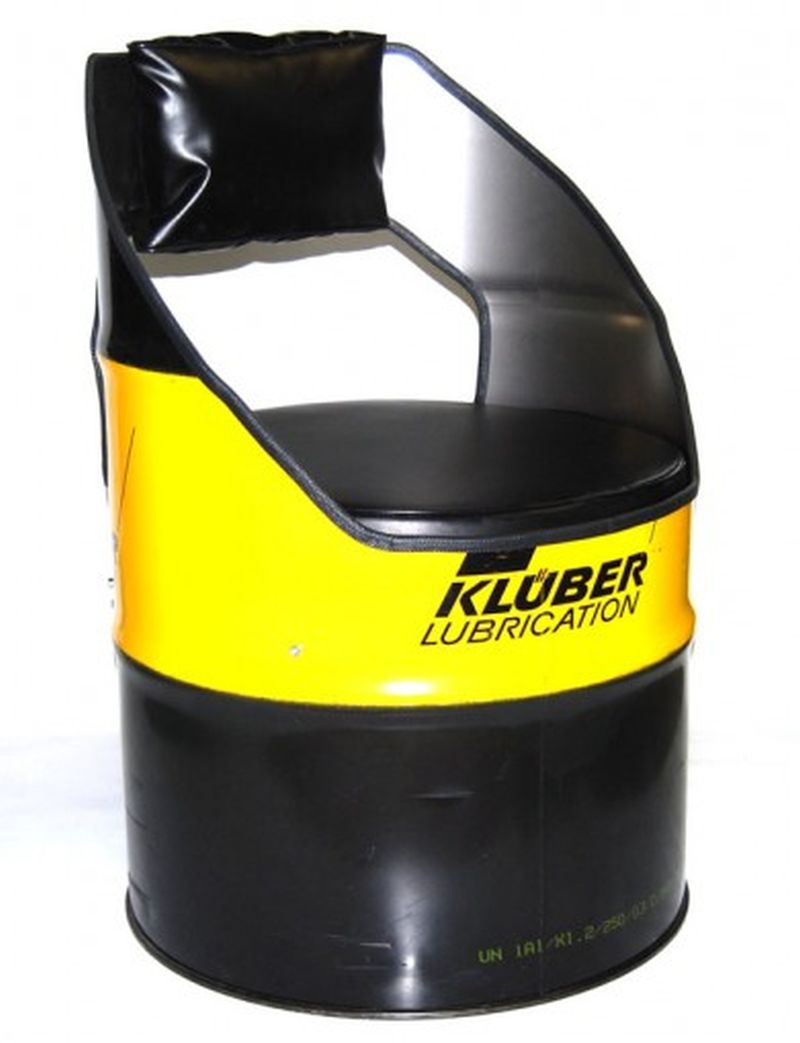 #23 This handmade seating is a limited edition piece made out of an old oil barrel, plywood, sponge, and upholstery material.
#24 Entirely new take on the form and functionality! The end table is made out of a crushed oil drum.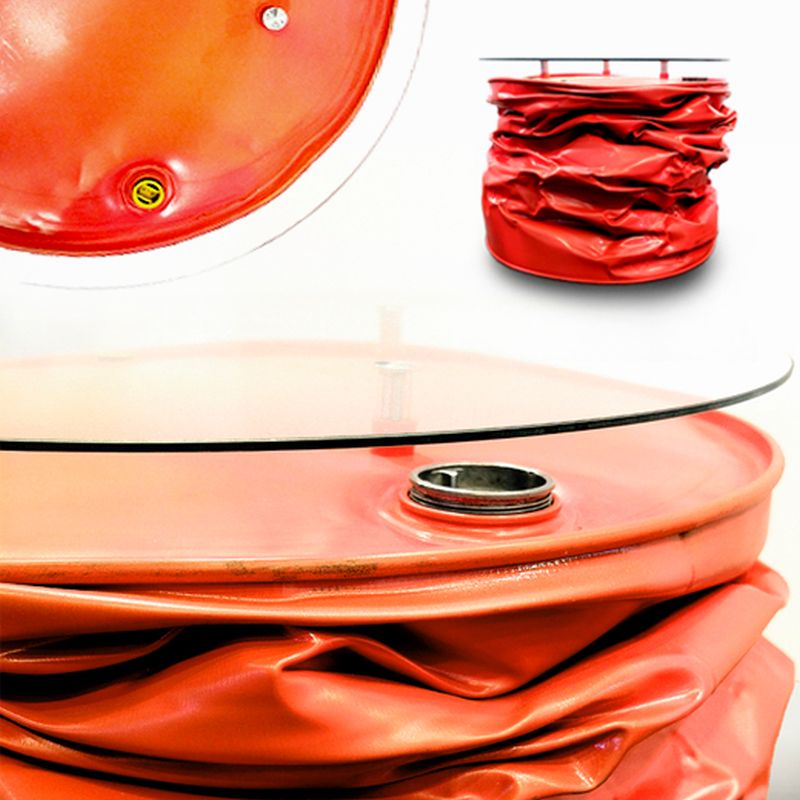 #25 Deep back relaxing chair is made of 220l Inox steel drum.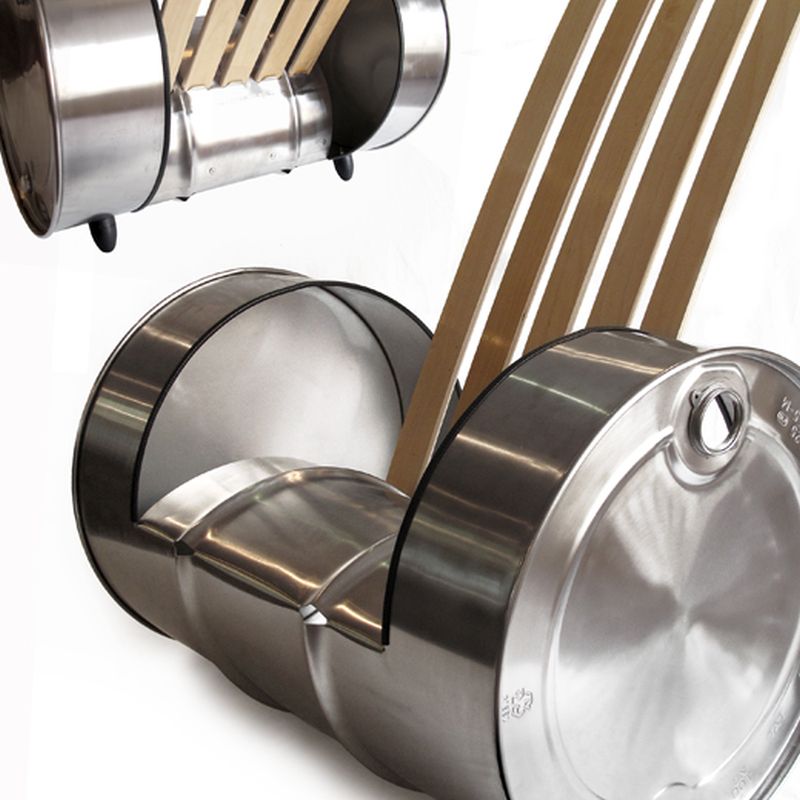 #24 Singaporean designer Kelvin Teo designed this award-winning office table out of a recycled oil barrel. This furniture piece is a great way to promote green movement.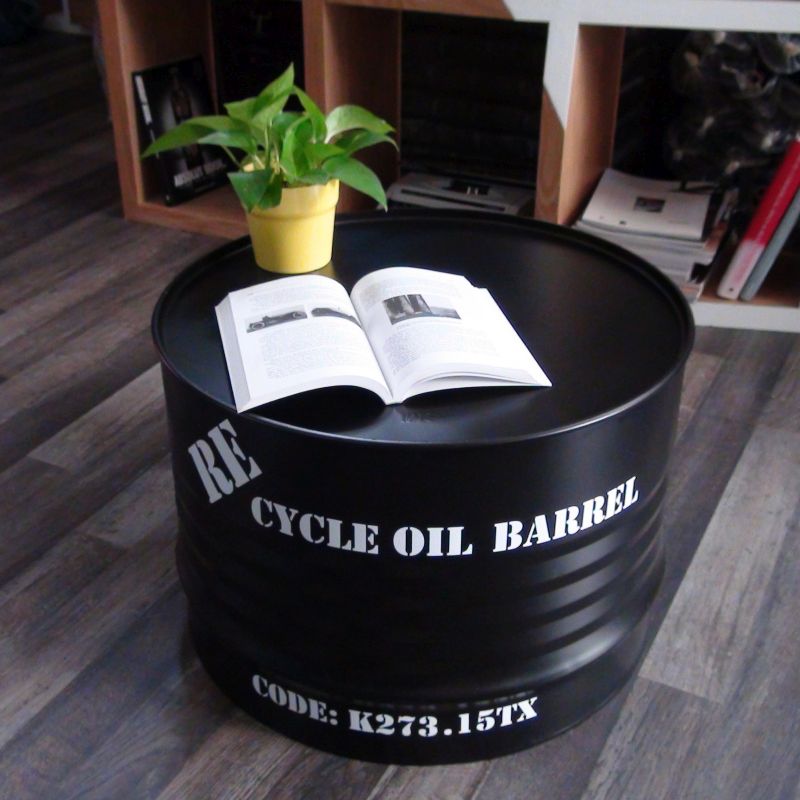 #25 C-Barrel designs crushed seating unit by crushing oil drum. The studio compresses barrels using a hydraulic press, and the result is always different and truly unique.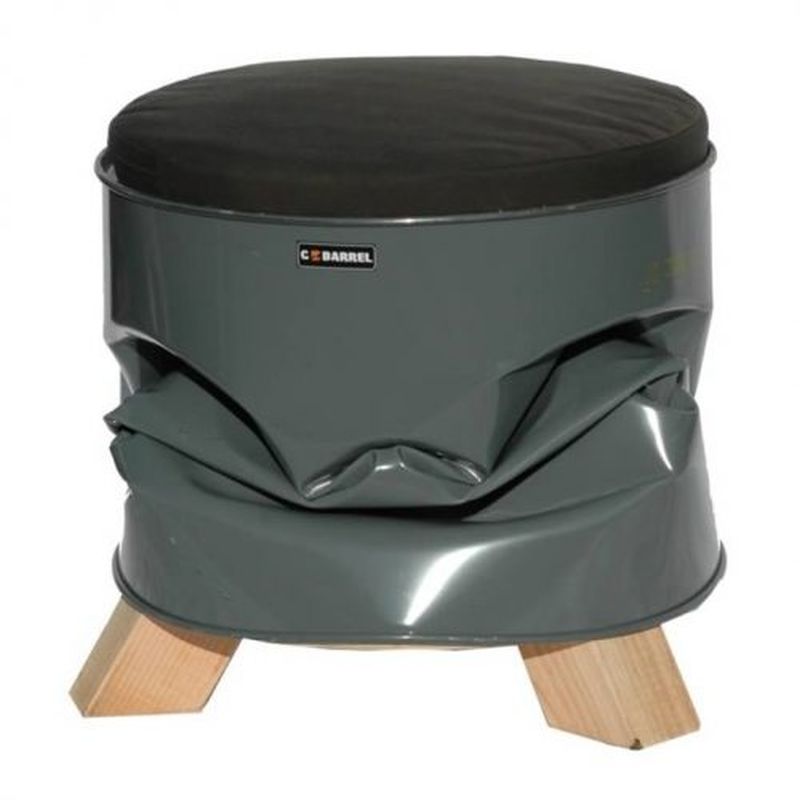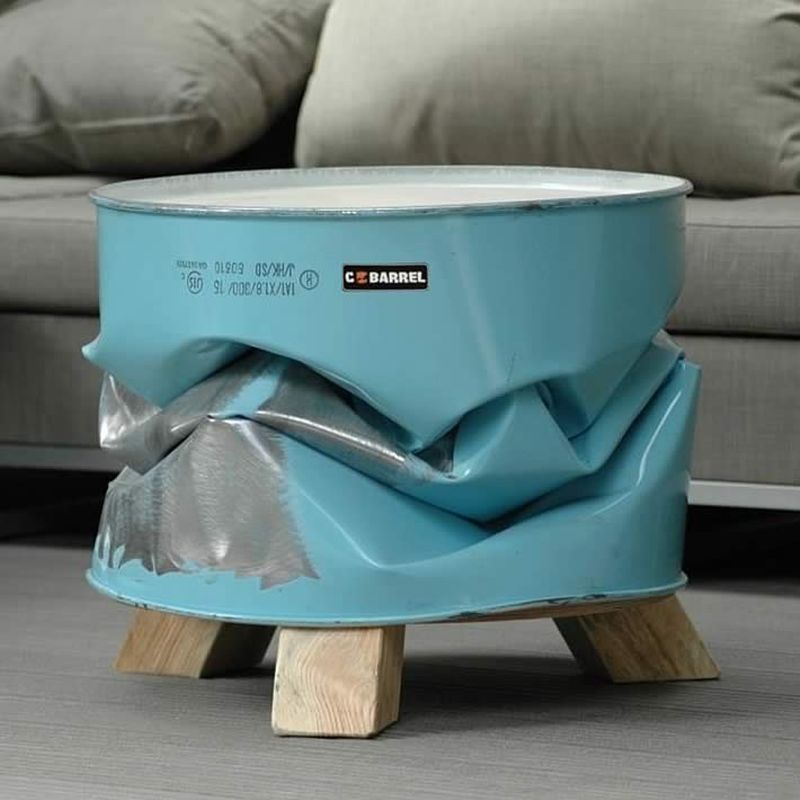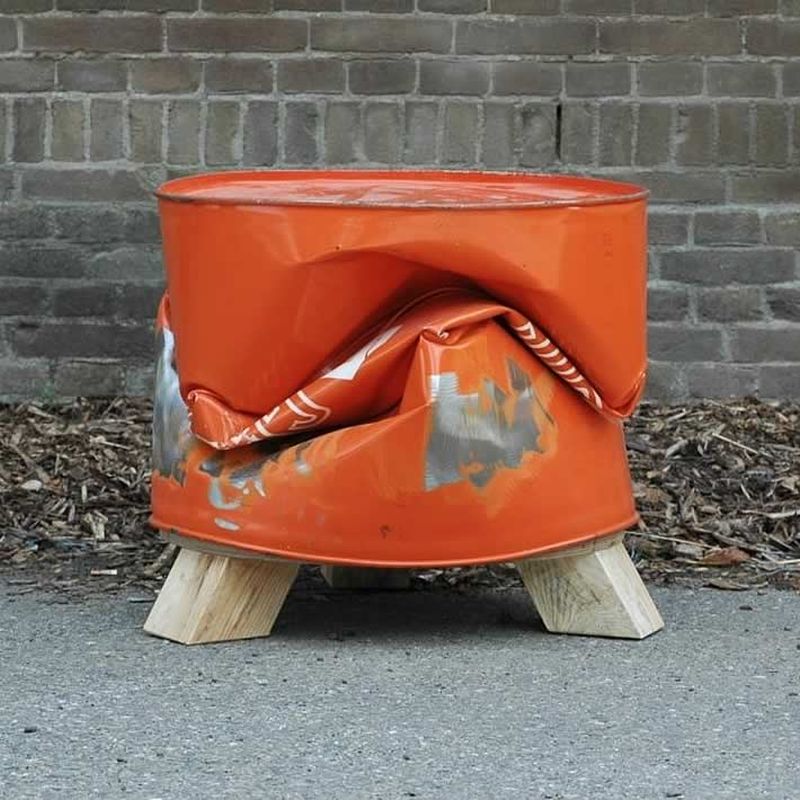 #26 Three wooden legs and a round barrel top. Made from an upcycled barrel, this table is simple and unique.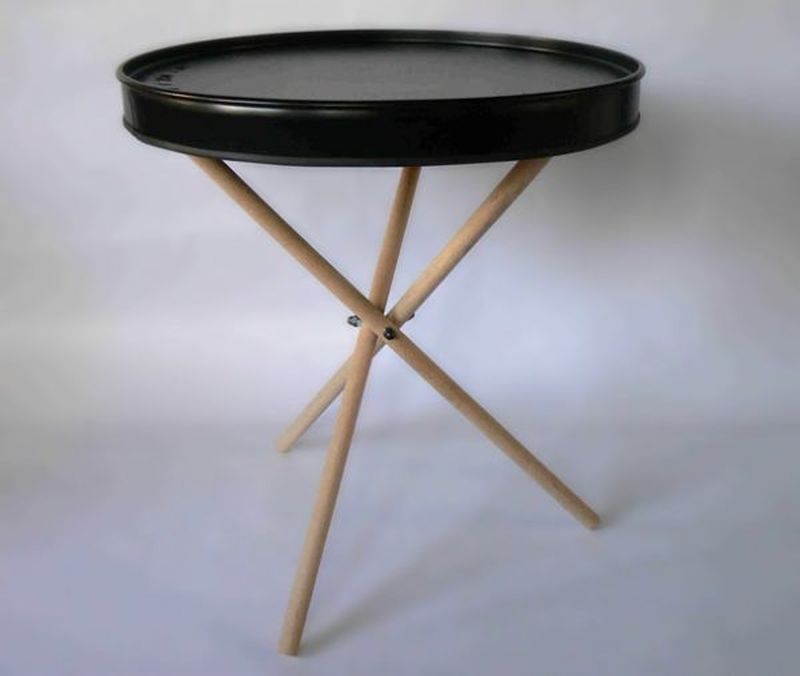 #27 A refurbished old barrel that doubles as an end table and a small storage unit for storing stuff.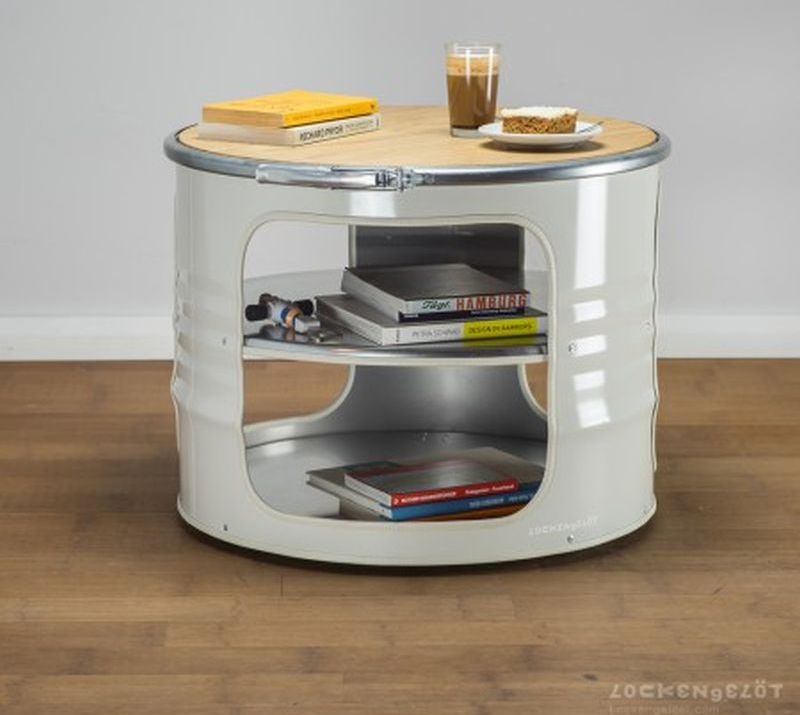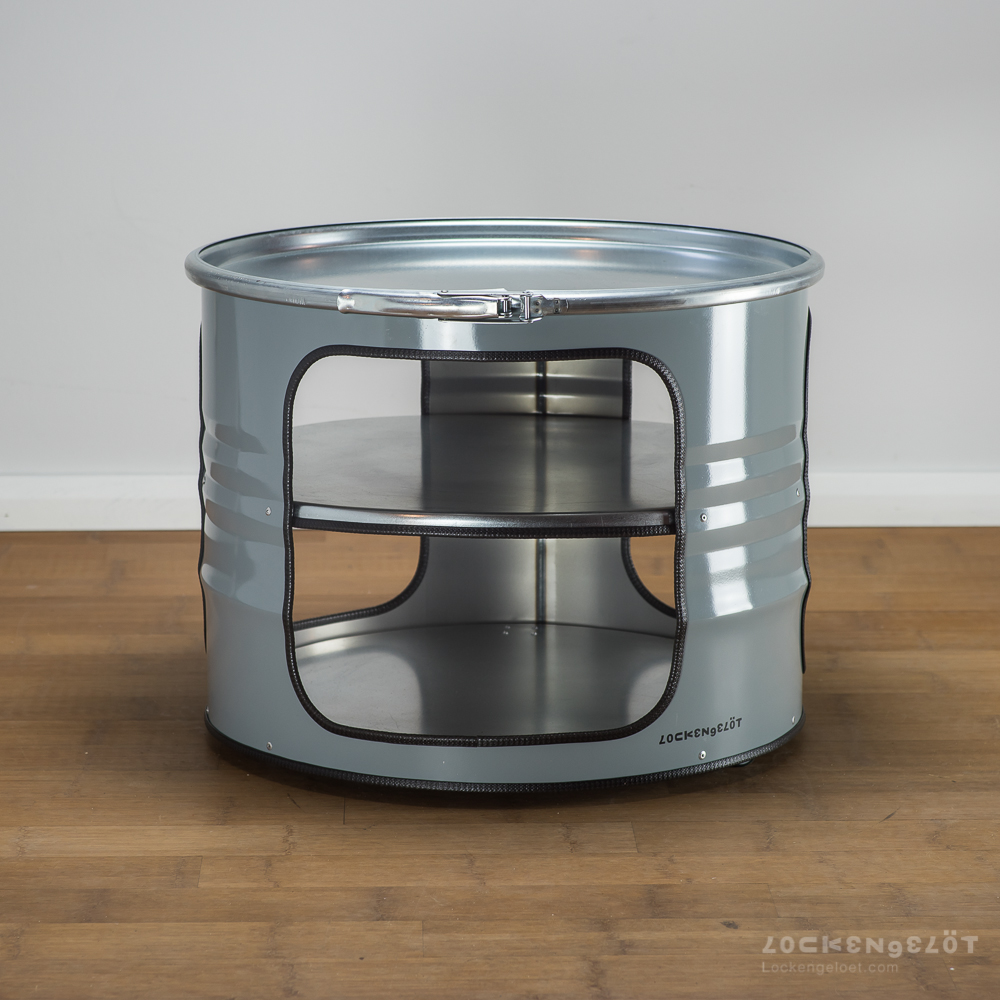 #28 Bring some velocity to your living room with this Castrol chair!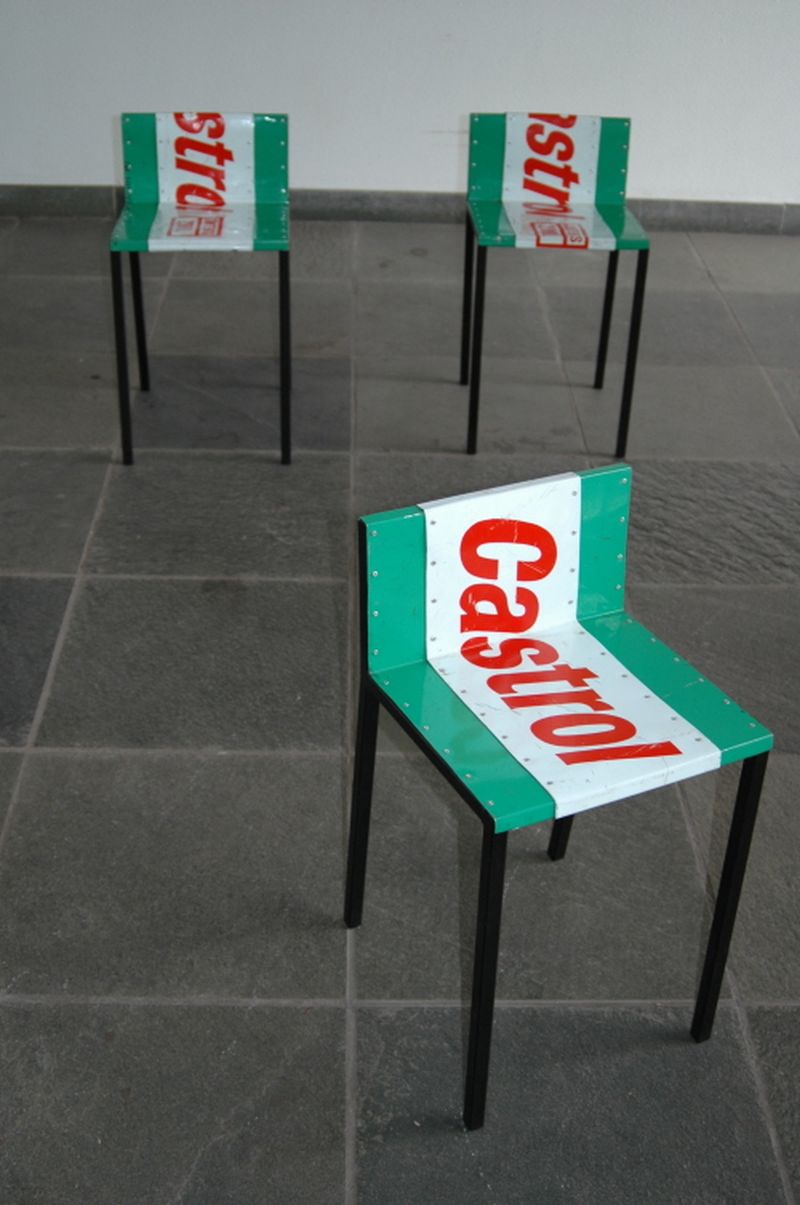 #29 Kamito Camillo Toro's designer sofa is made from a recycled oil drum. There is a storage space beneath the seat. Form plus functionality!
#30 This dog bed by Clever Raven is made out of a 55-gallon old barrel. It offers everything from comfort to style to easy accessibility.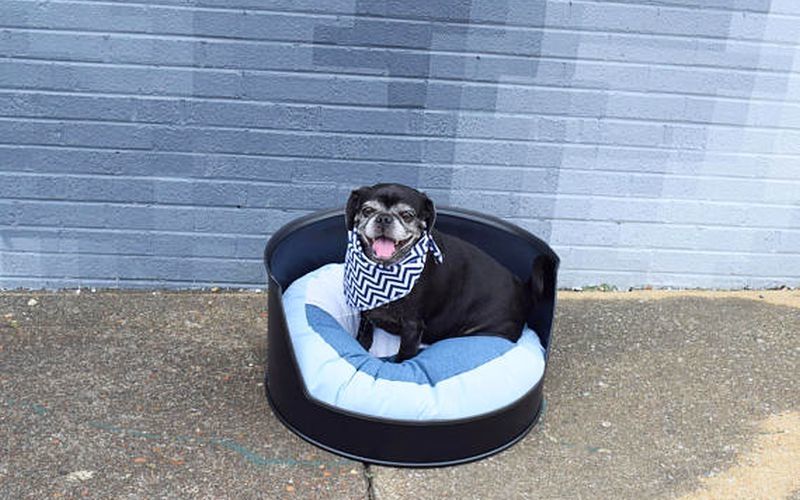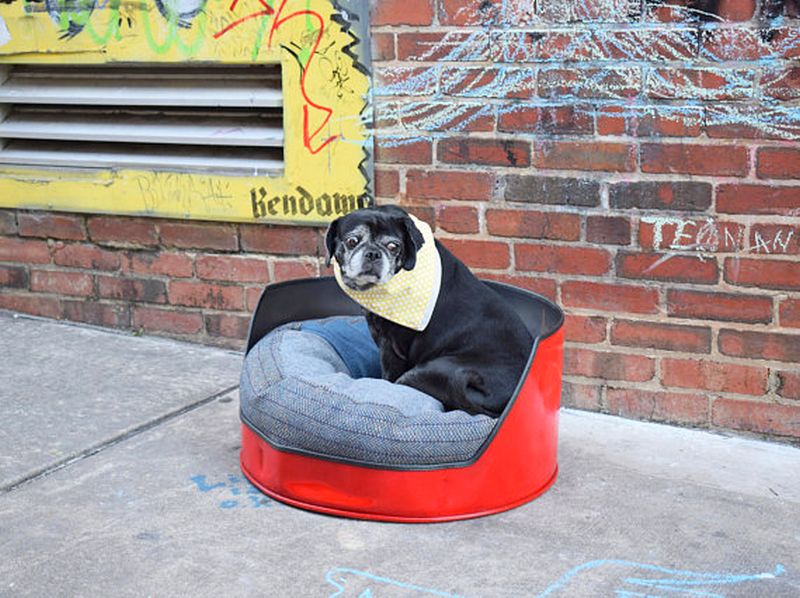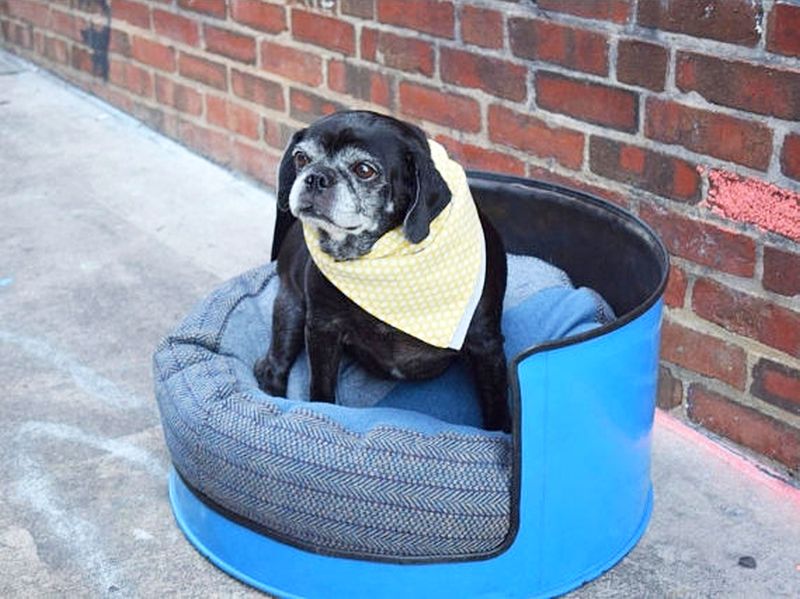 #31 The vintage chair is made of five different old drums to make the unique patina paintwork. Smithers of Stamford is the manufacturer of this handmade oil drum chair.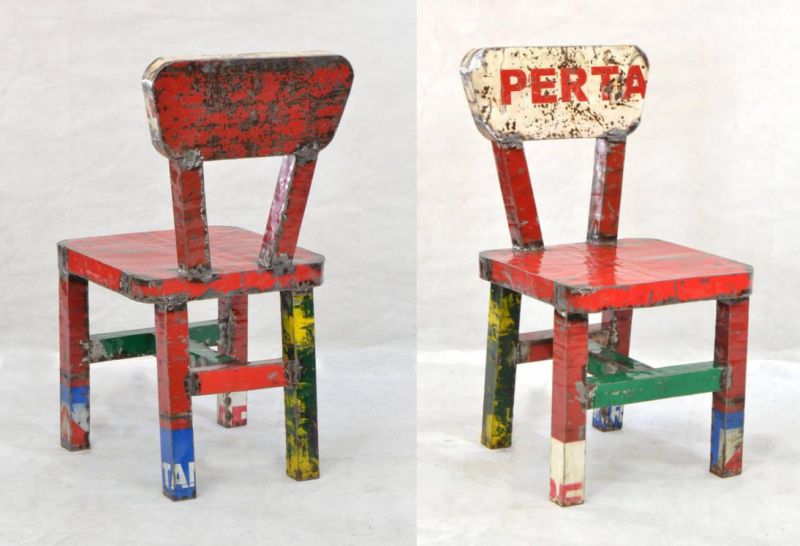 #32 A small UFO sitting right in the middle of your living room, this table is made by Hameed Quattara, the man behind Dapoya Design. Made using recycled oil barrel, the table with glass top can store up to eight bottles.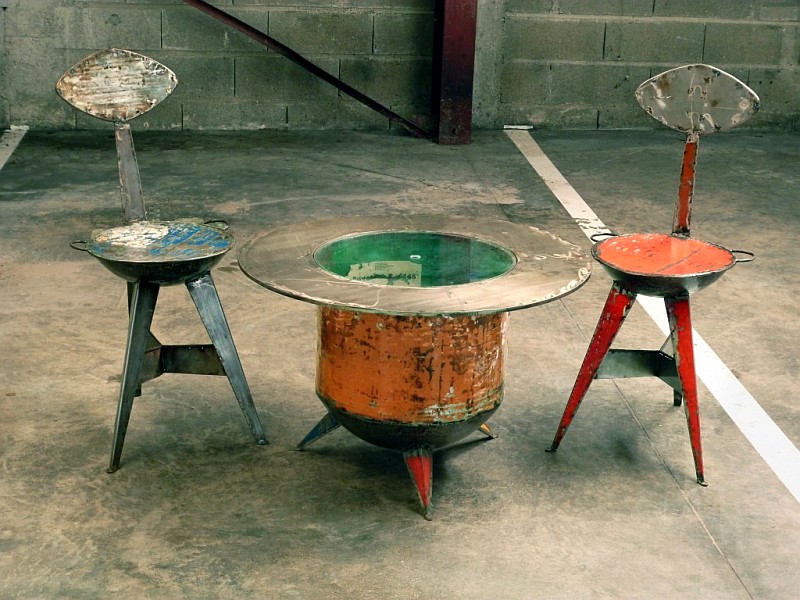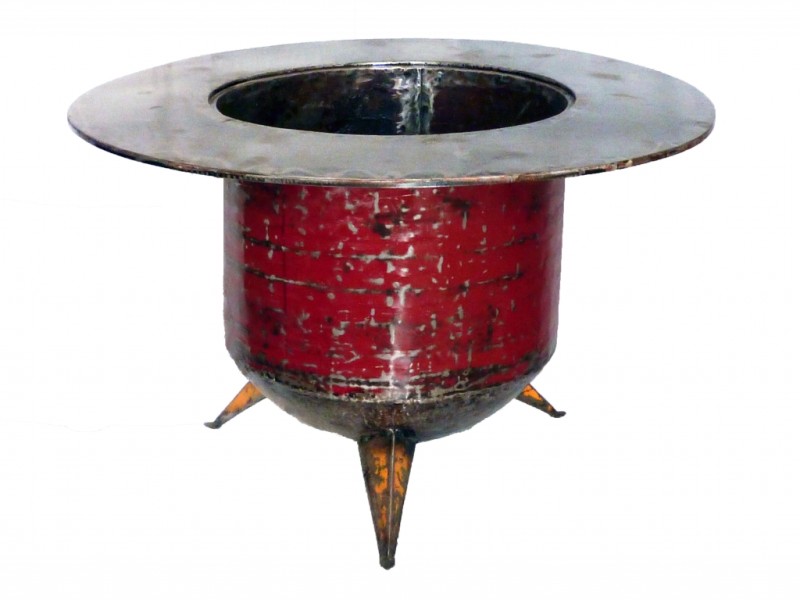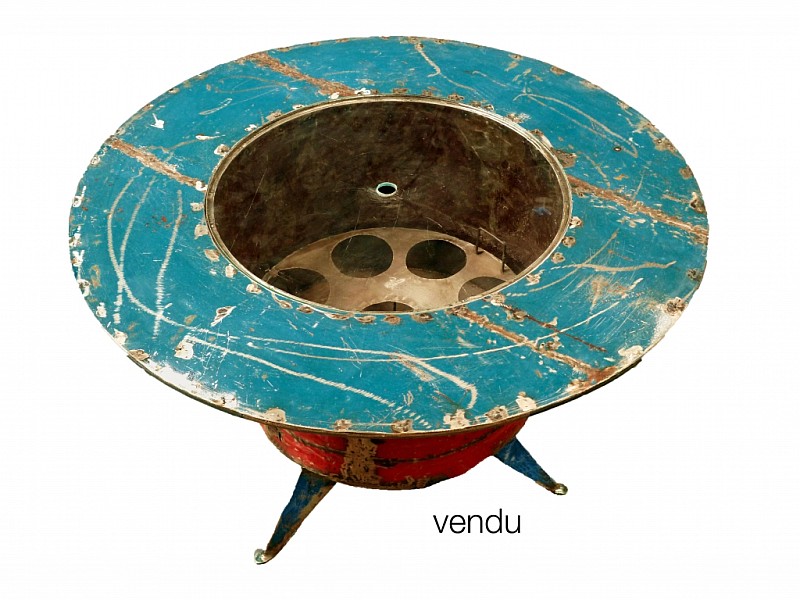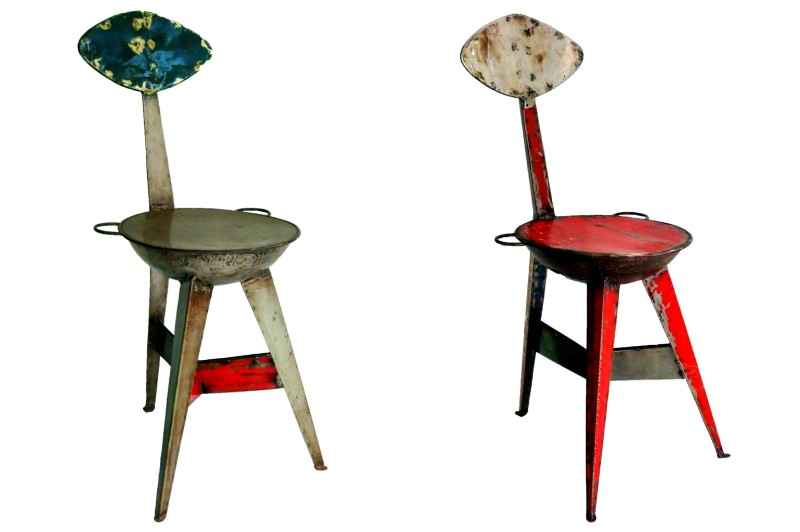 #33 An old oil drum chopped half horizontally and topped with a hardened glass slab. A must-have to inflict an industry appeal in a modern interior.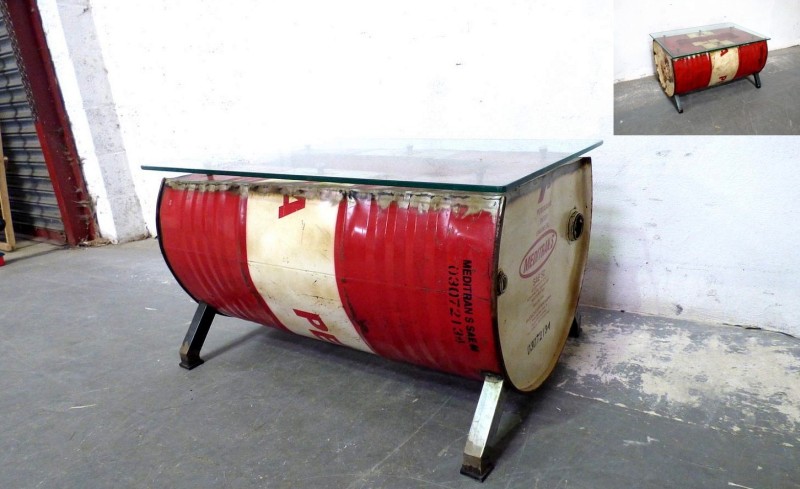 #34 Rocking chair made out of an oil barrel, metal shell, plywood and soft seat. Amazing!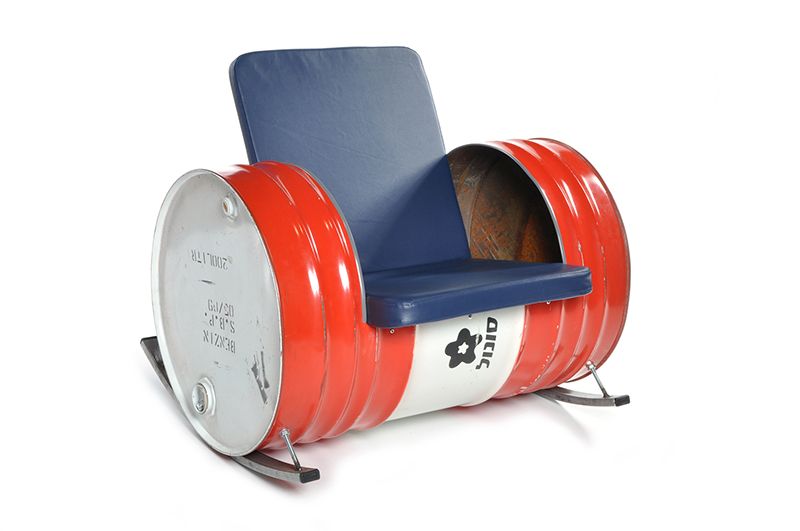 #35 This sofa and table feature soft backrest and seat with an extra storage under the seat.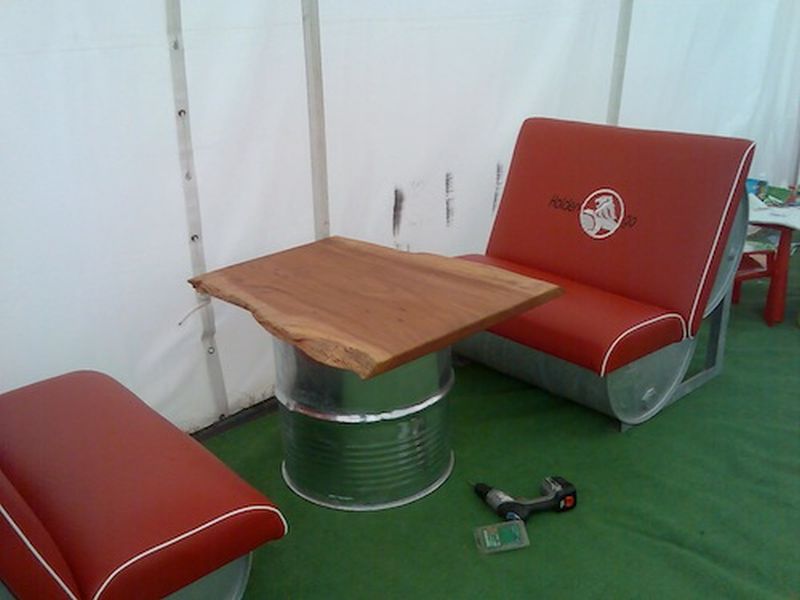 #36 The chairs repurposed by Vibrazioni are made from the industrial waste like oil barrel. Alberto Dassasso gives these old barrels a new life by transforming them into useful and creative furniture.