Mirror cabins are one of the most fascinating accessories that are being created by architects throughout the world. The specialty of these cabins is they blend into the surrounding landscape so well that they become invisible in plain sight. These cabins not only offer a comfortable, cozy and peaceful place to soak in the pristine beauty of surroundings but also provide a unique view of engagement and sense of space to the onlookers.
Here are some beautiful mirror cabins sporting cascading glass façades that dramatically helps them disappear into the backdrop.
#1 Lookout
Angus Ritchie and Daniel Tyler have created an outstanding mirrored cabin called 'Lookout.' The outer covering of the cabin is entirely mirrored and is intended to reflect its surrounding landscapes at Trossachs National Park in Scotland.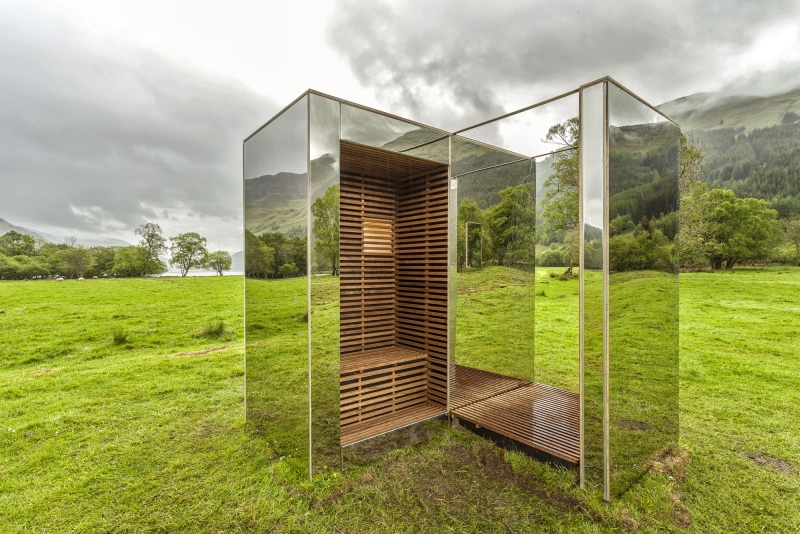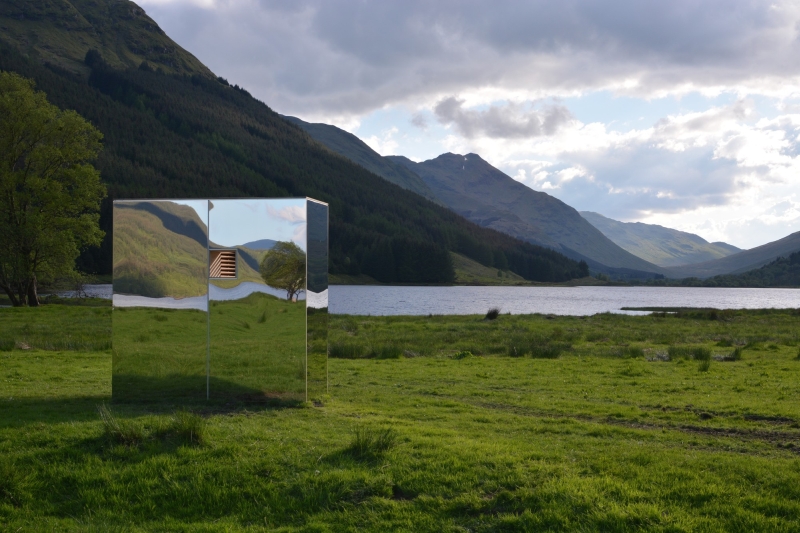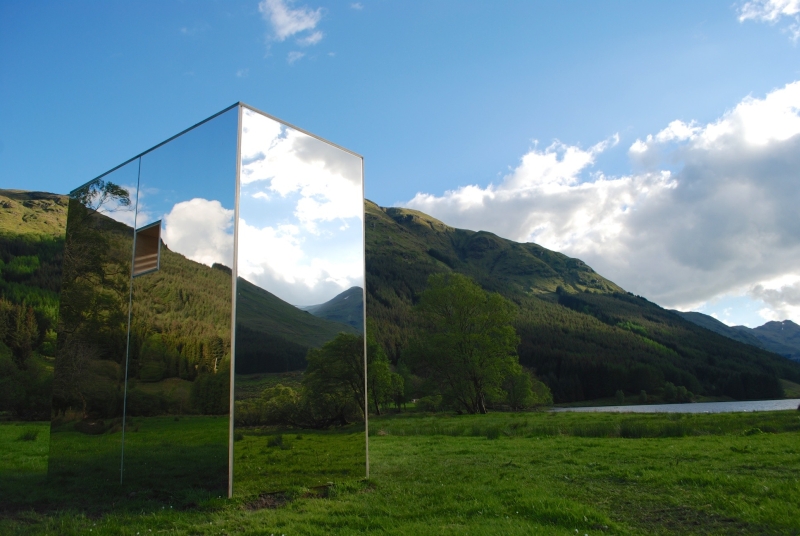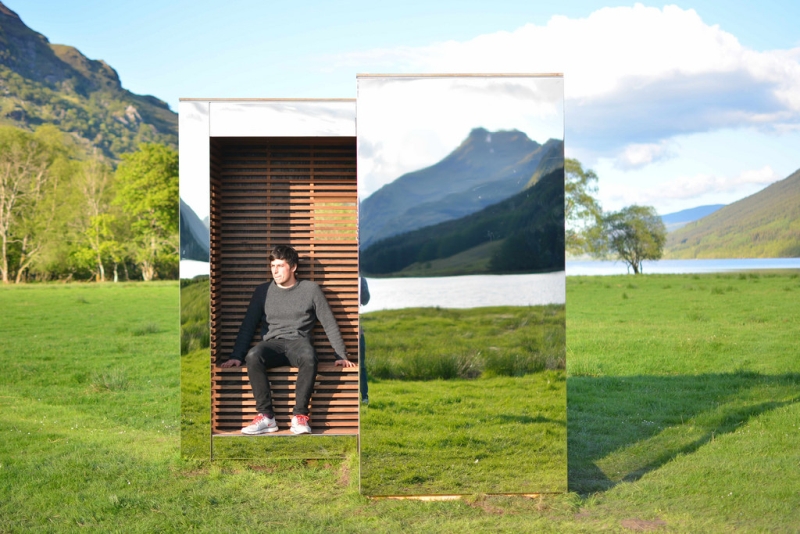 #2 ÖÖD
This prefabricated cabin is clad in insulated glazing units on three sides, while the rear wall is decked in timber. As each living unit comes complete with a kitchenette, bathroom, and bed – it can be installed as a weekend retreat at your favorite location. This amazing cabin can be erected in just eight hours which is great.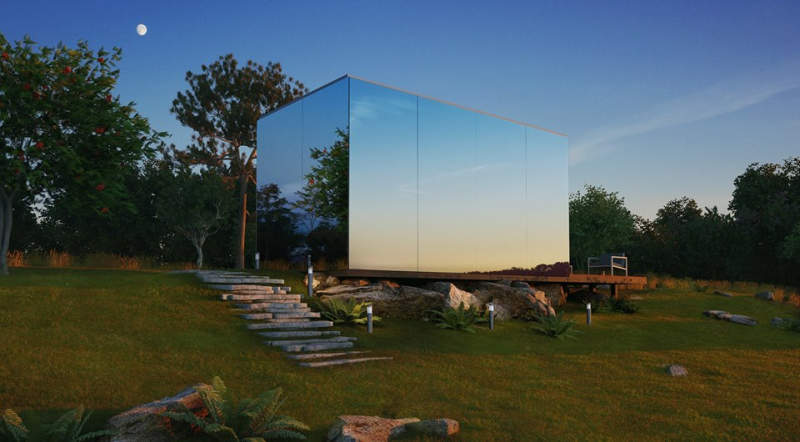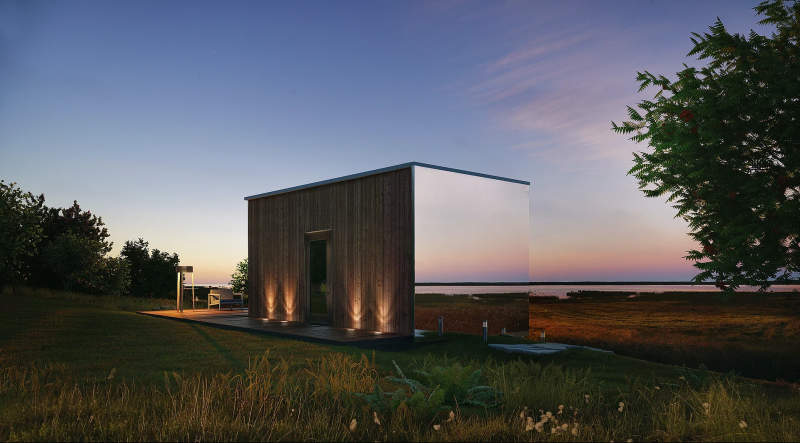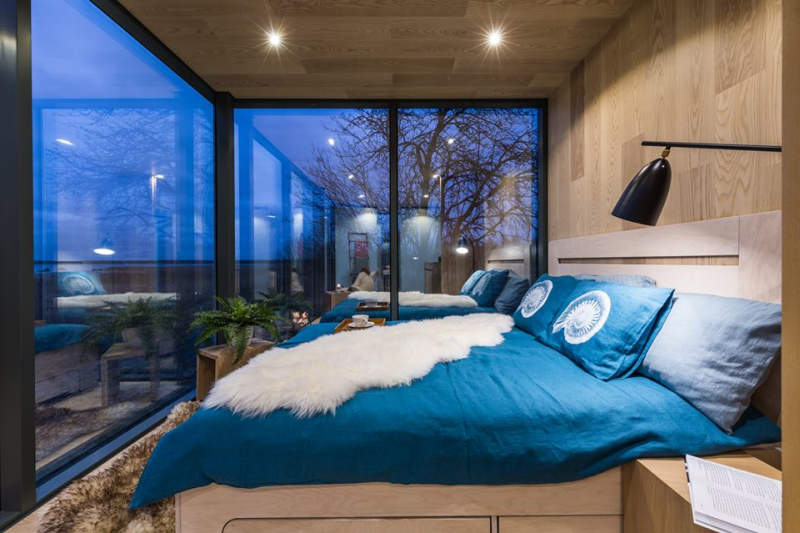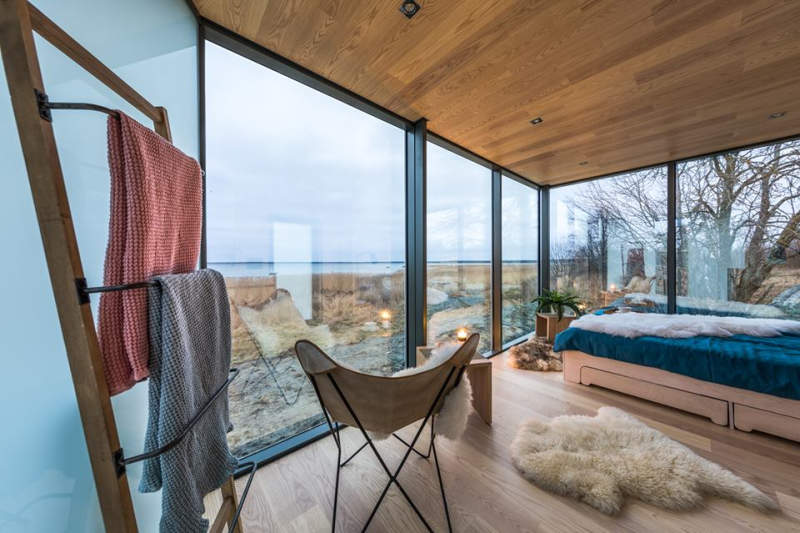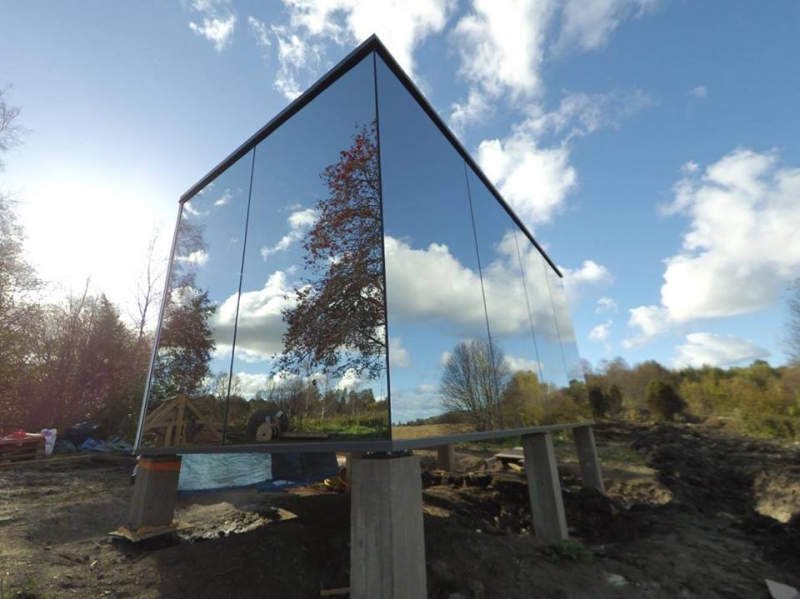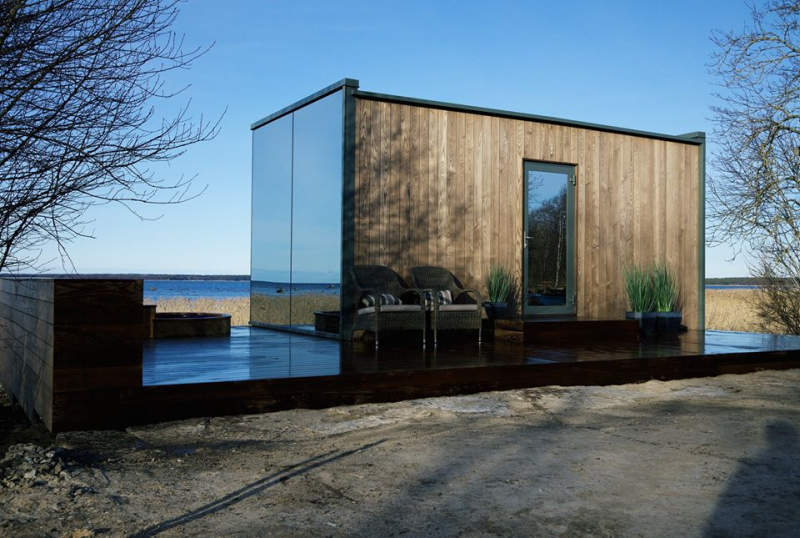 #3 Mirage
Doug Aitken, an American artist, has built a small home, covered from top-to-bottom in mirrors. Known as Mirage, the house is located in Coachella Valley, California and was built as a part of the 'Desert X art festival. If looked from a distance the mirror cabin virtually goes invisible, blending into the surrounding landscape.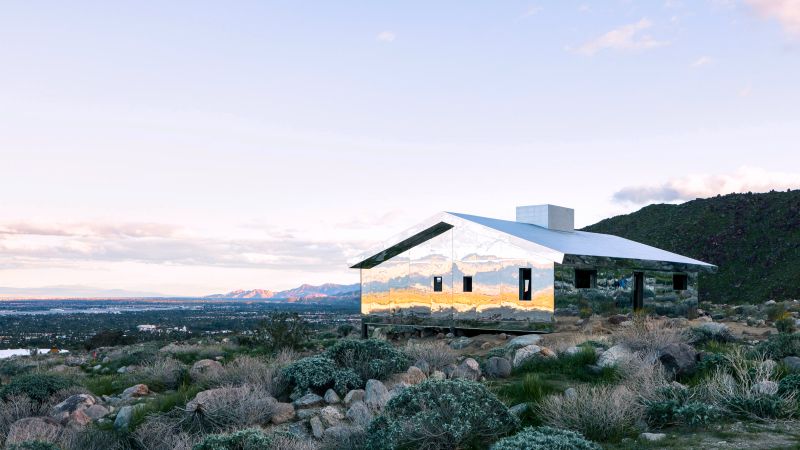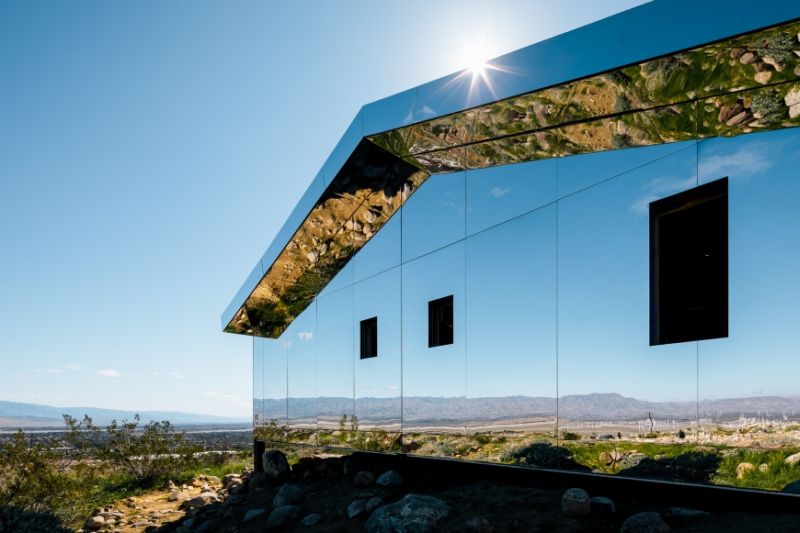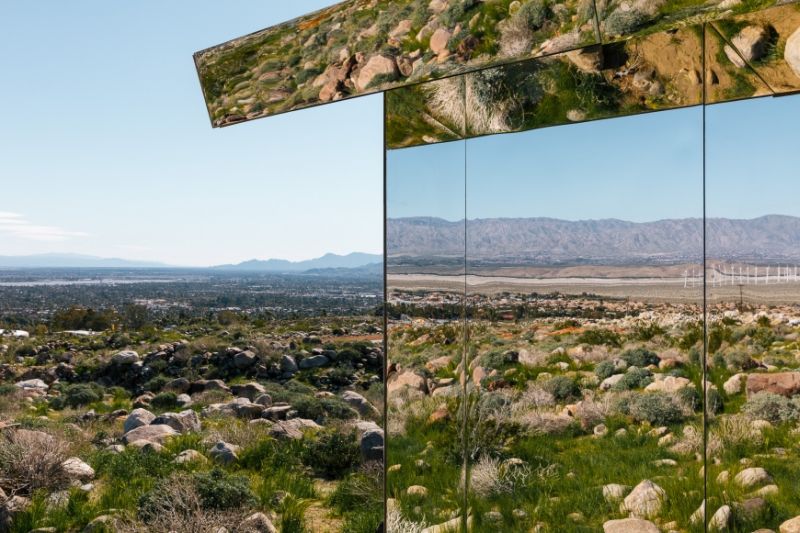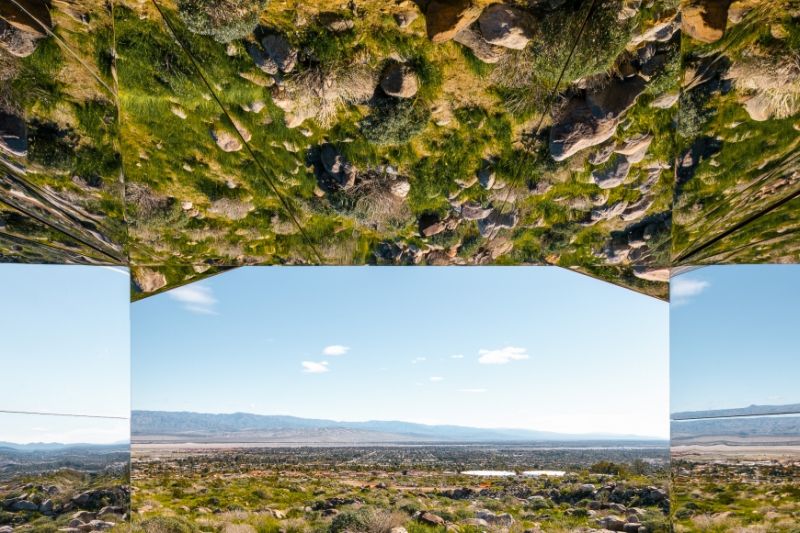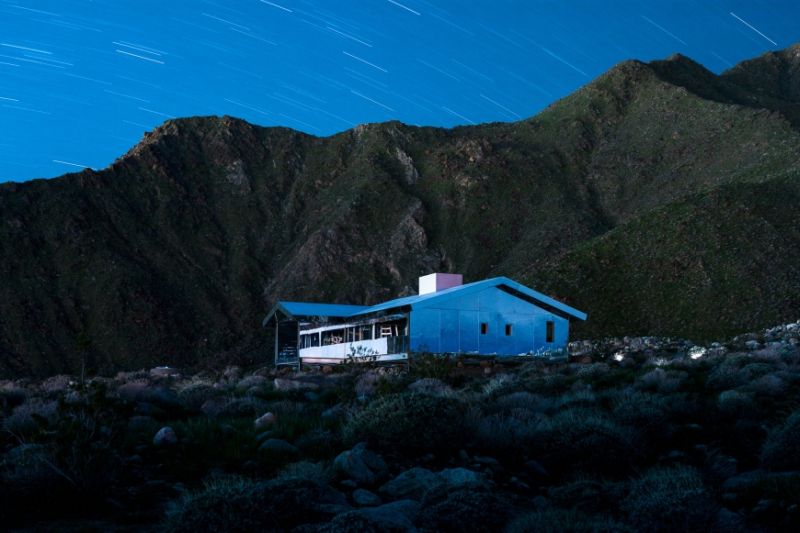 #4 Invisible portal
This invisible portal is designed by Natura Futura Arquitectura. The wooden platform decked in mirrors was completed in September 2016 at Bolívar Province of Ecuador. This structure serves as a valley viewing platform for hikers coming in the Ecuador highlands.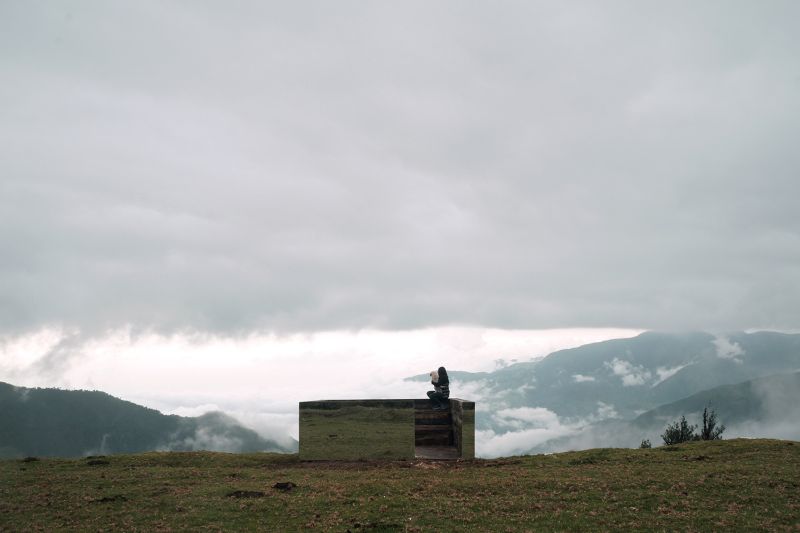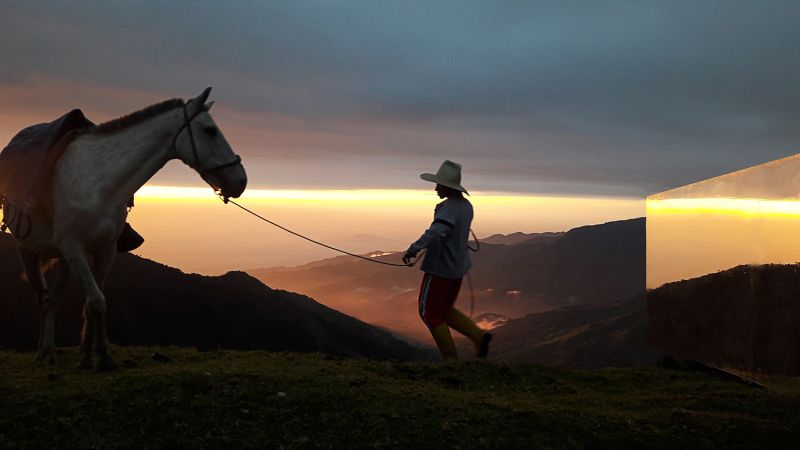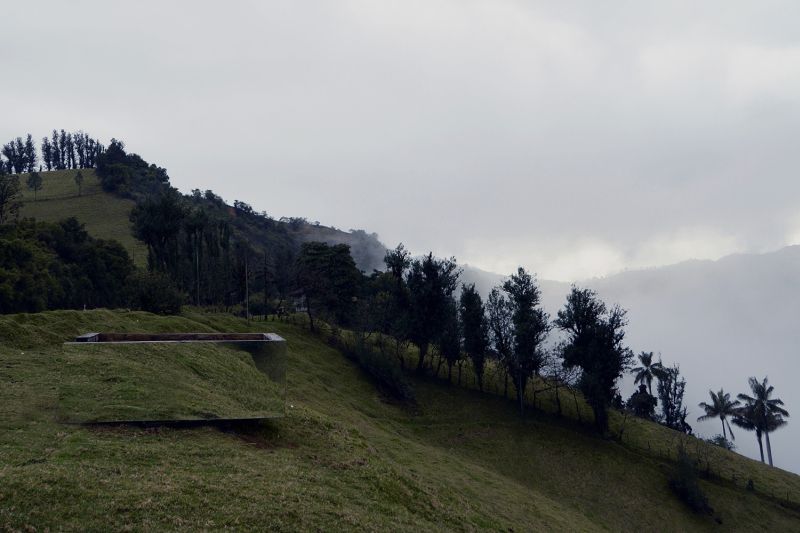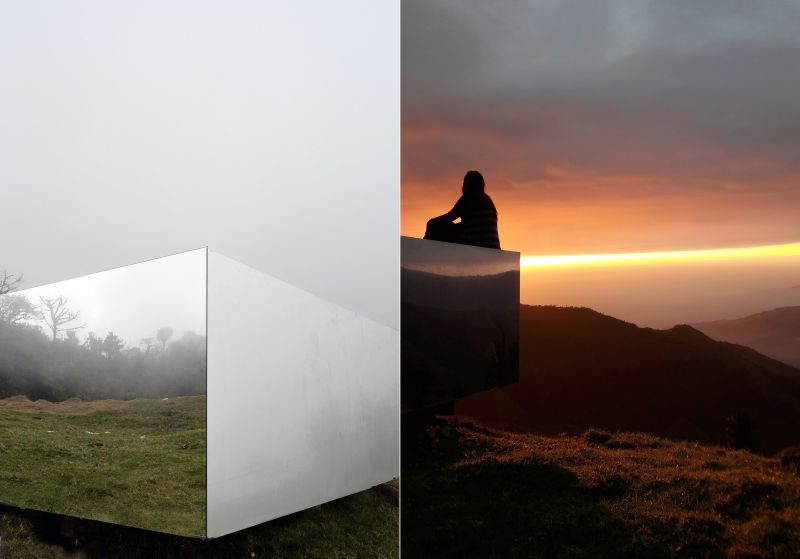 #5 Mirror beach hut
Mirror beach hut is installed on Worthing Beach, Sussex, UK. It is designed by London-based ECE Architecture in collaboration with Mark Sephton from Creative Forager. The cabin is made of acrylic mirror sheets, aiming to incite conversation between locals and tourists.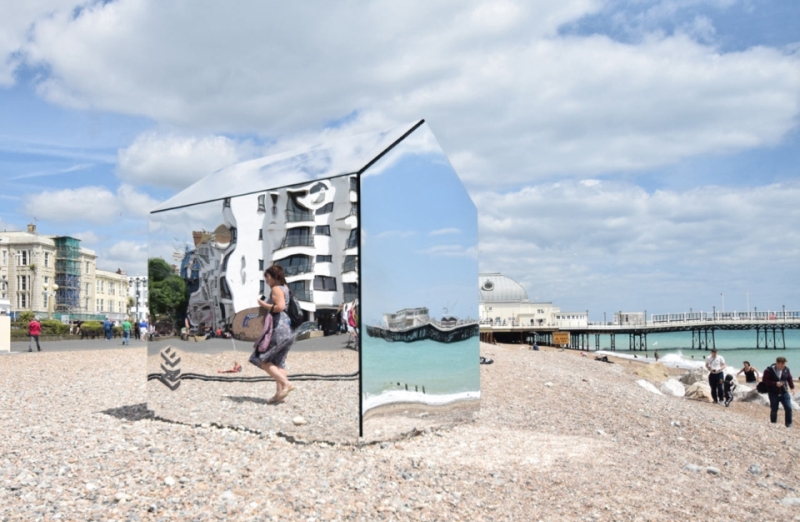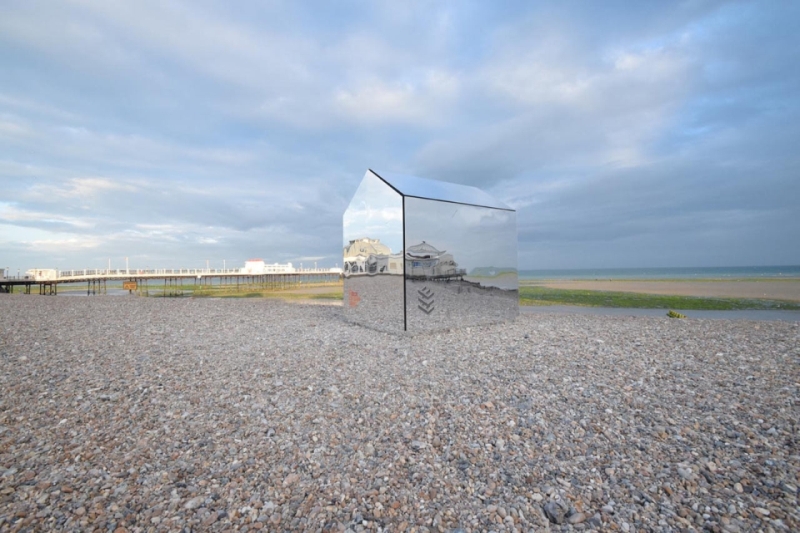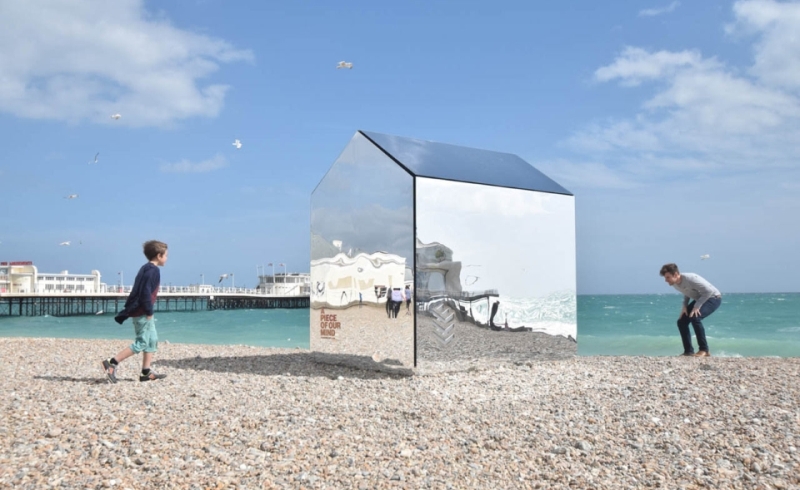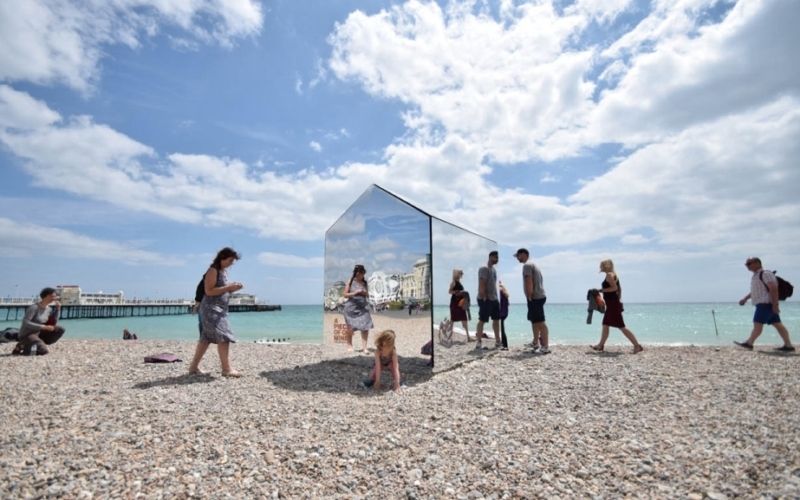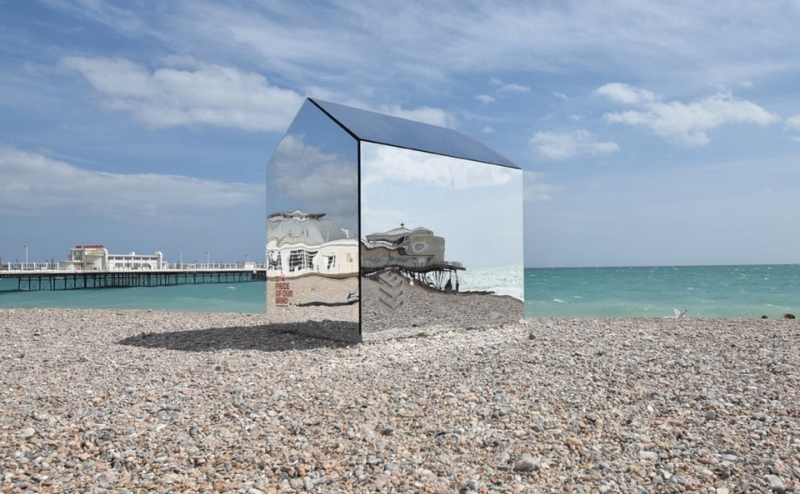 #6 Mirror house
Ekkehard Altenburger designed a beautiful mirror house in 1996 during his internship days at Edinburgh College of Art. The mirror house sits in a shallow lake and reflects a never-ending view of the Atlantic Ocean. Beautiful, isn't it?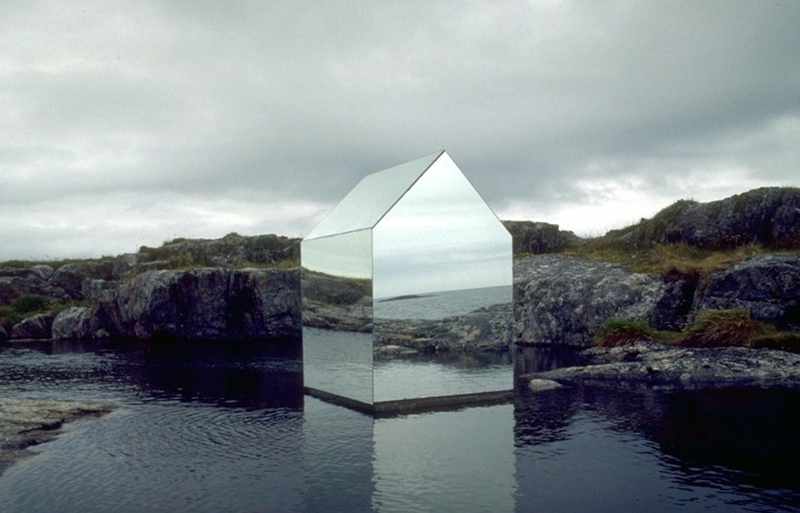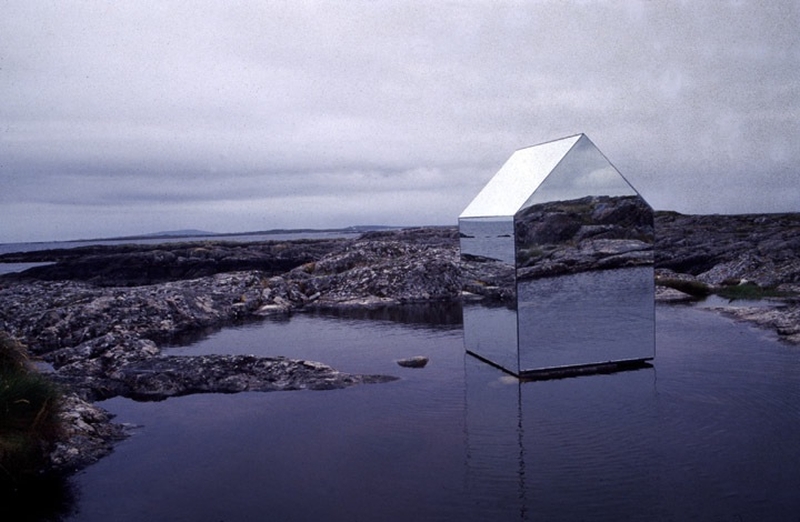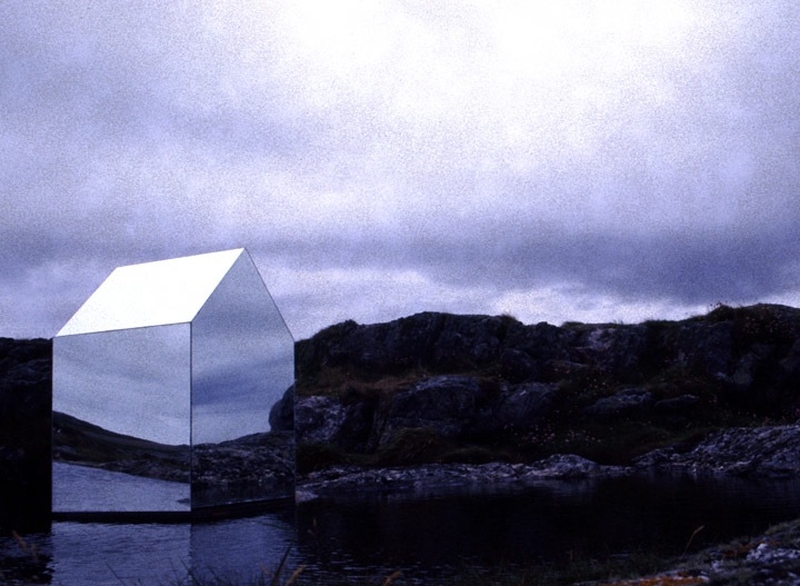 #7 Invisible barn
The invisible barn is designed by the STPMJ. The structure is made from 2×4′ wood studs covered in a thin film of Mylar. The shiny material reflects its surroundings, creating the illusion that the building has disappeared from plain sight.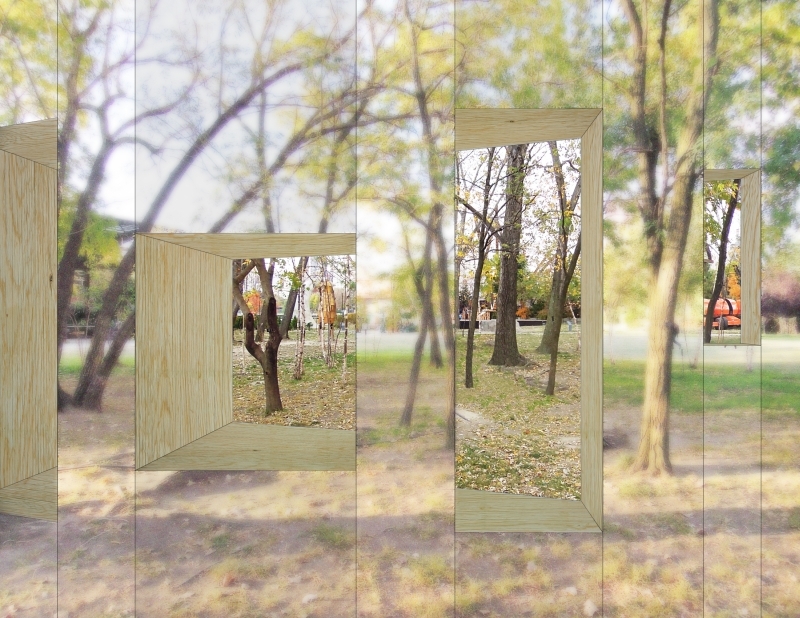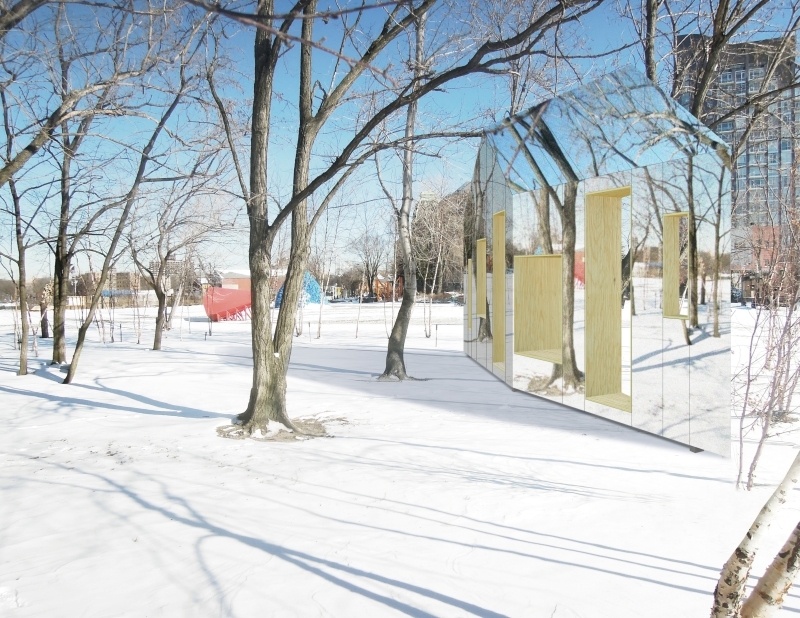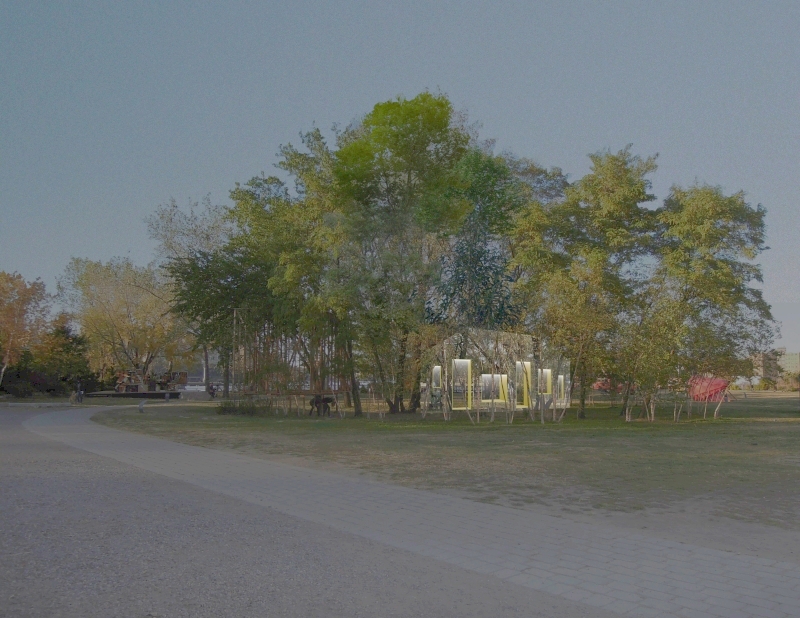 #8 Mirror house
Echigo Tasumari has constructed a magical house covered in thousands of round mirrors. Each mirror of the cabin is unique as it's hand-cut by the artist. Although it doesn't seem like disappearing in the surrounding landscape when viewed from close proximity, it is still quite an impressive mirror cabin.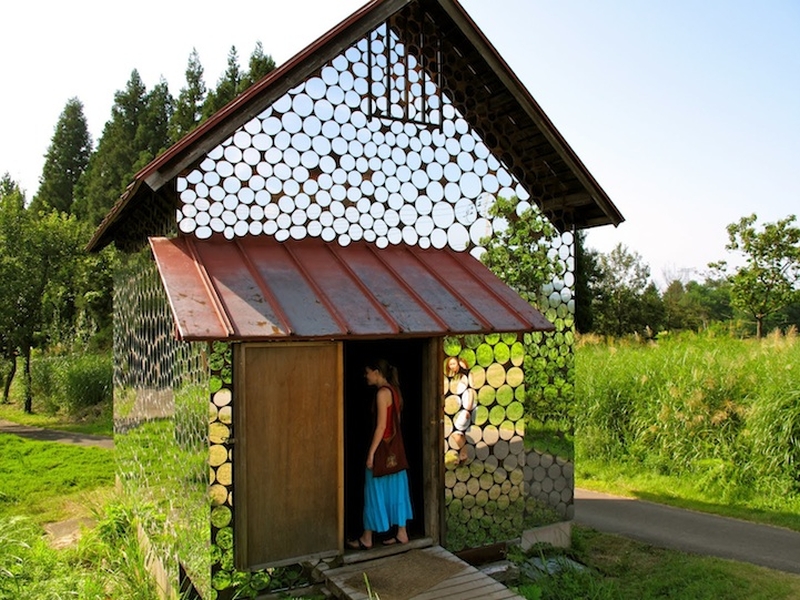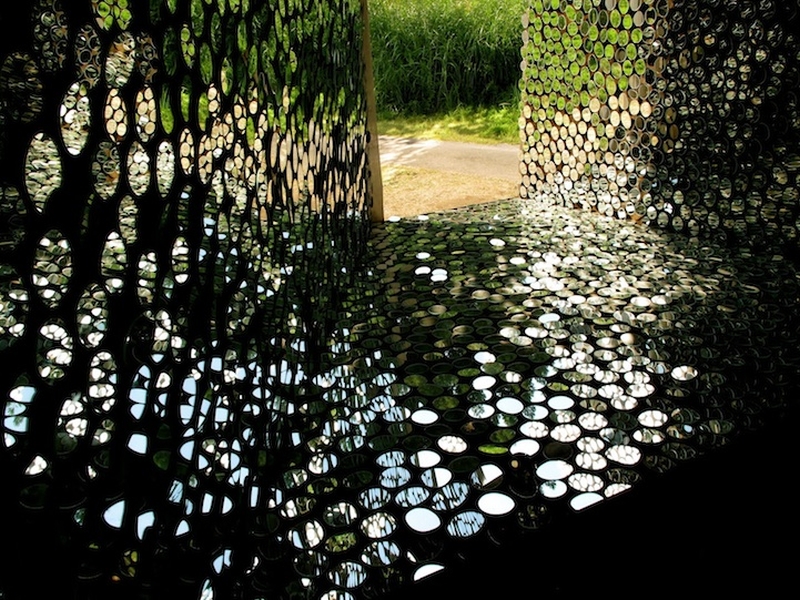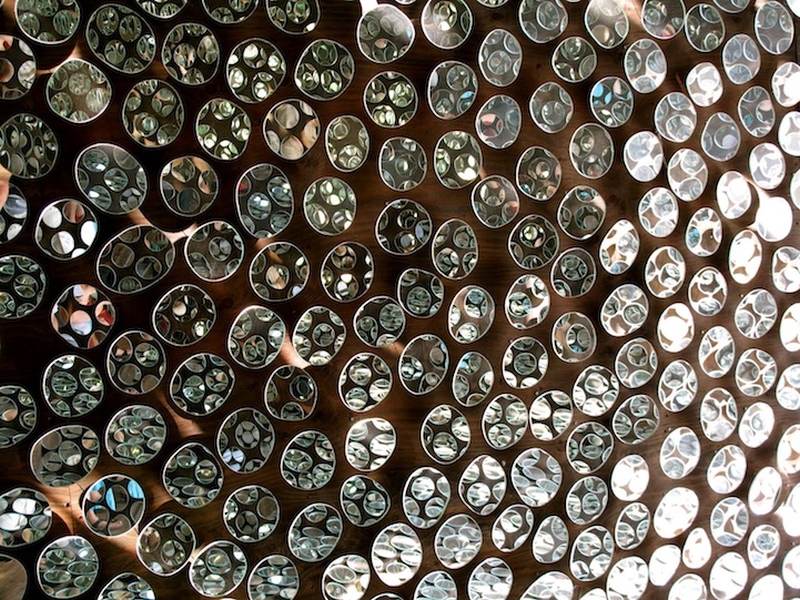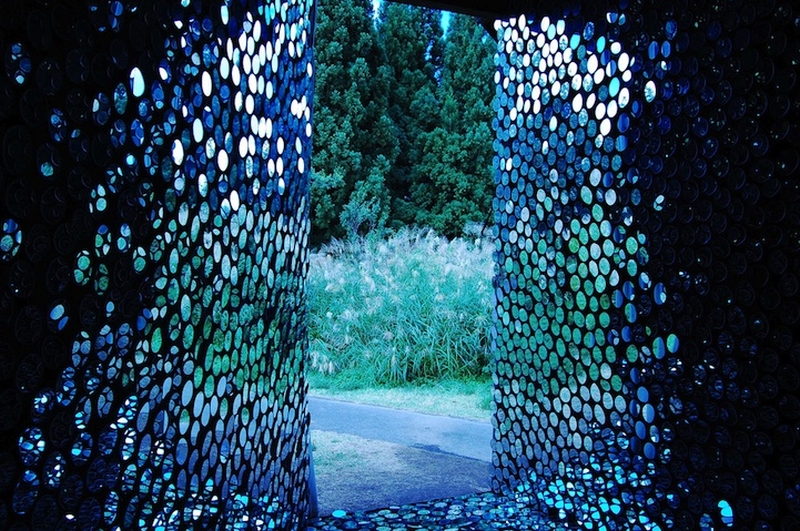 #9 Archive mirror artist studio
The Archive mirror artist studio is designed by Bureau Lada. This unusual studio is walled from floor to ceiling in the mirror-like skin. It blends seamlessly into the surrounding environment to create a place that is private and a source of inspiration at the same time.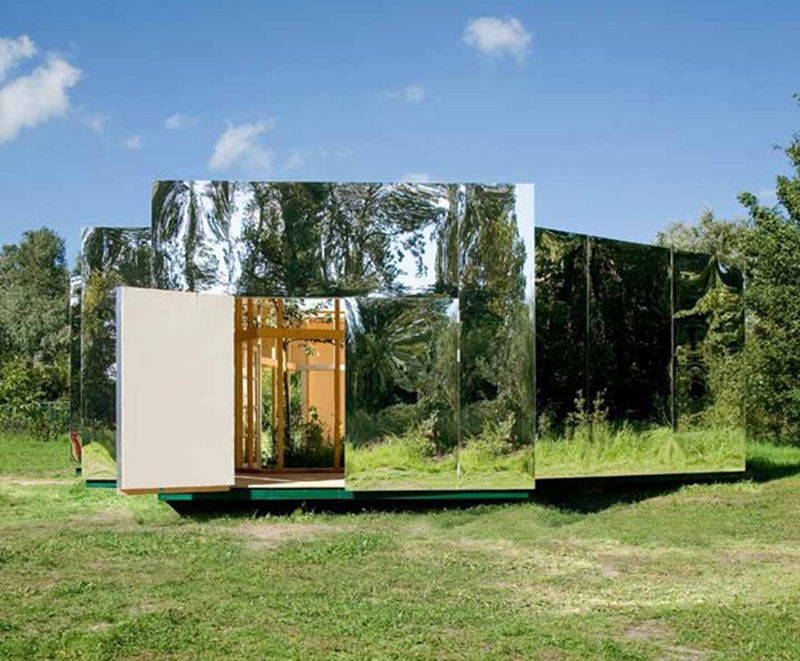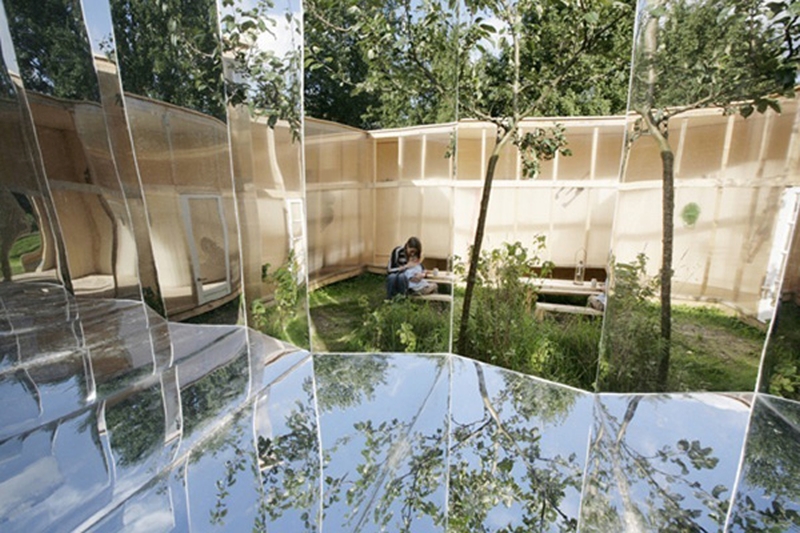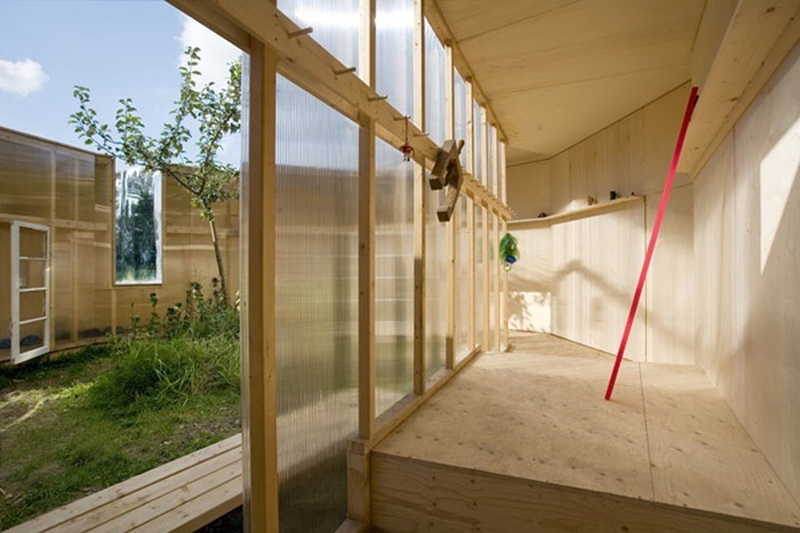 #10 Mirror mirror treehouse
Mirror Mirror treehouse on the roof is designed by the Amsterdam-based Remco Siebring design studio. This urban treehouse is made for a twelve-year-old boy. The structure of this cube takes a cue from the Mirrorcube, sitting high on tree branches. Mirror Mirror provides a bird's-eye view of the town which makes it irresistable.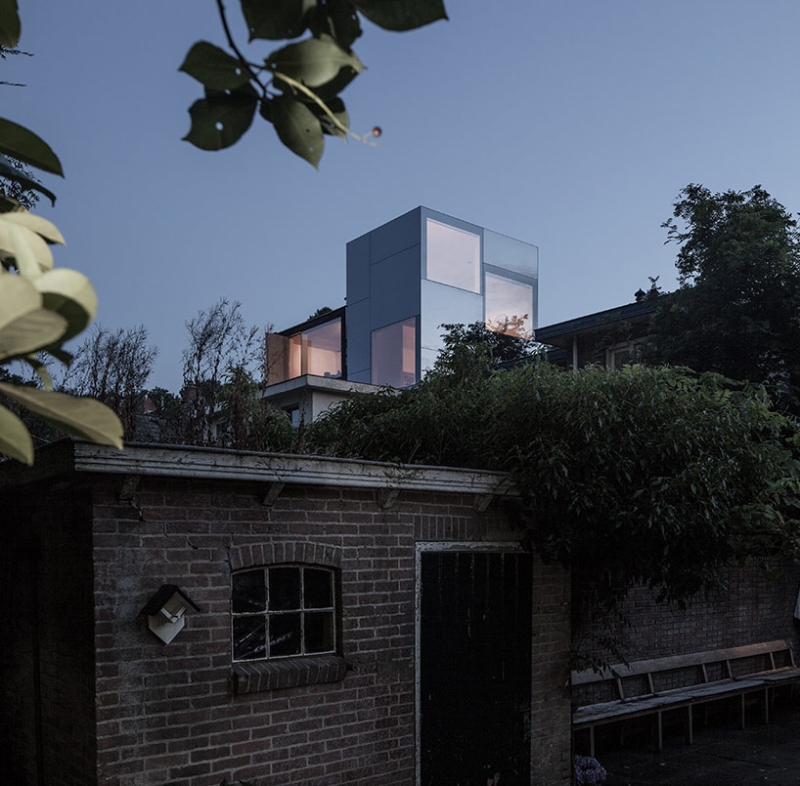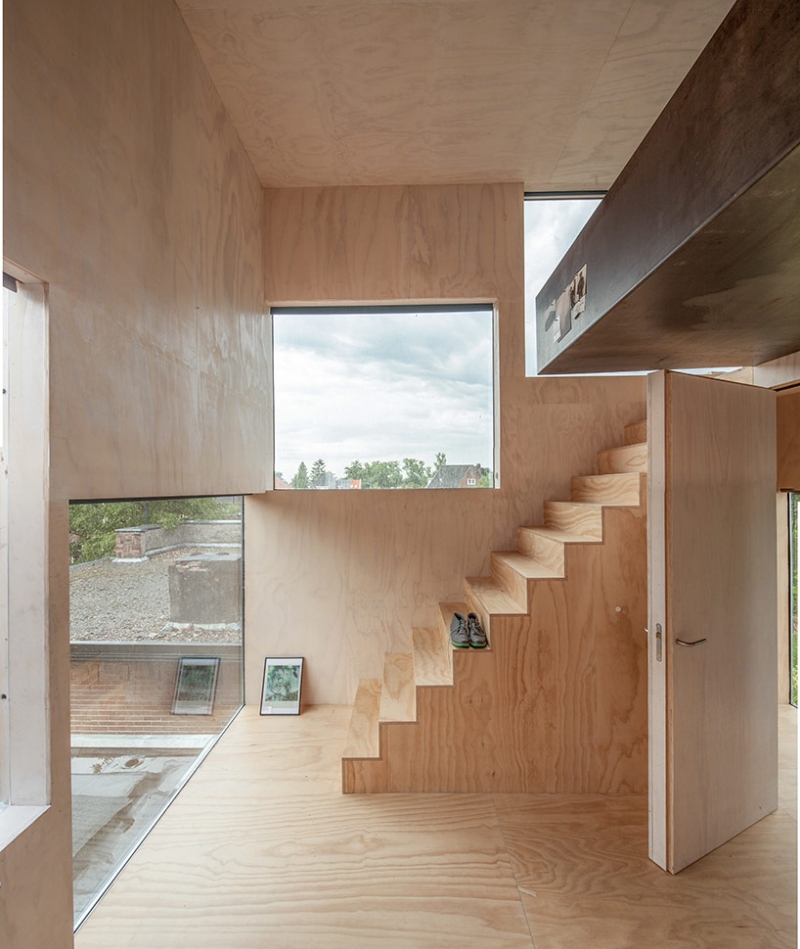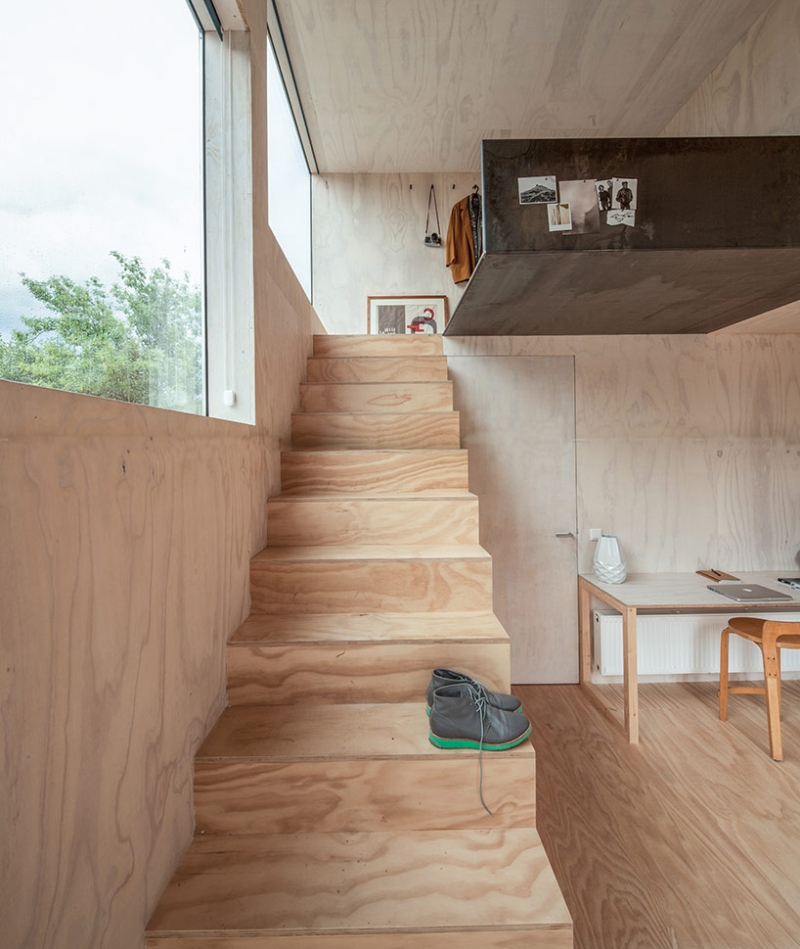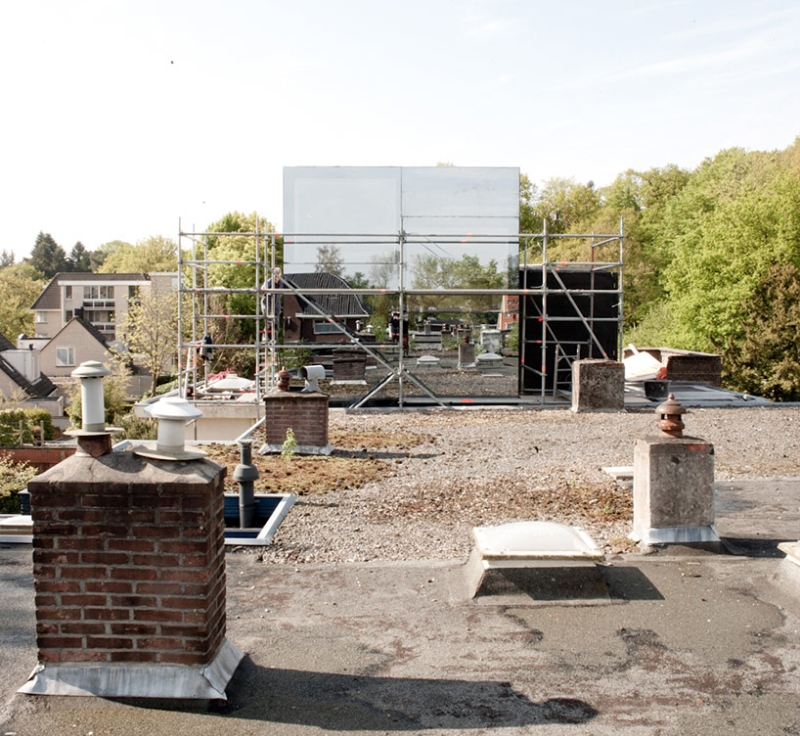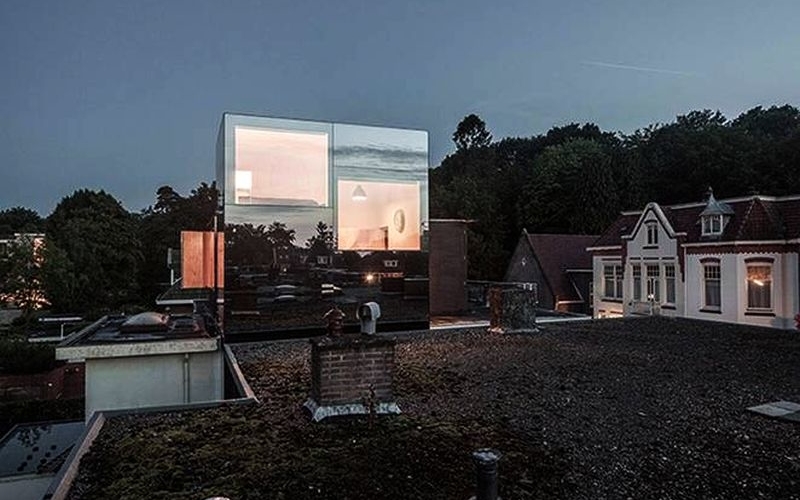 #11 Microcube treehotel
Microcube is a treehouse hotel designed by Tham & Videgård Architects. Perched high on tree branches of the region, this treehotel is located in Harads, Sweden that is about 60 km south of the Arctic Circle.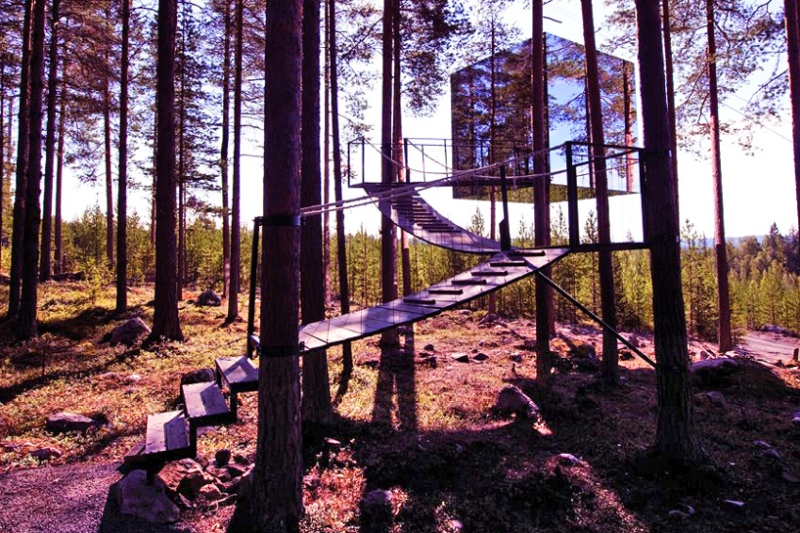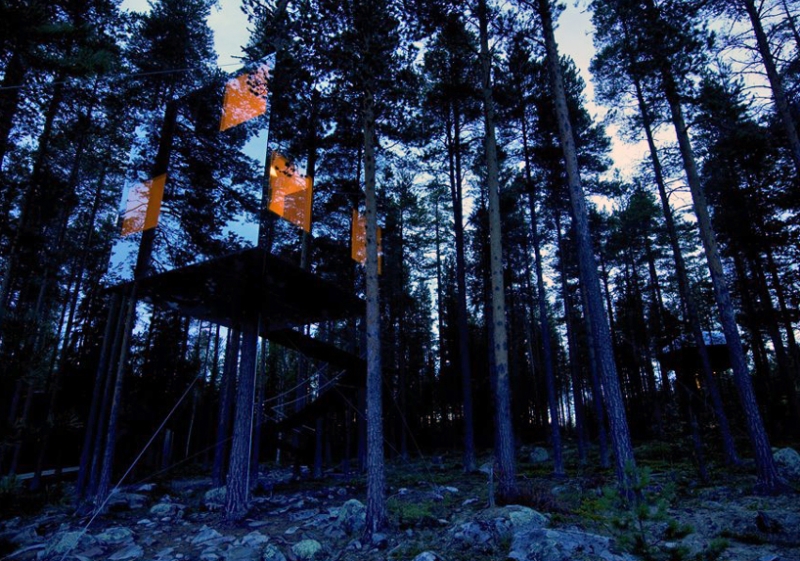 #12 Mirror cabin
This mirror cabin is designed by artist Philip K. Smith III. The cabin is composed of reflecting panels and custom electronic equipment mounted on a humble timber shack. The amazing thing about this cabin is it appears ethereal and partially transparent during the daytime, while during the night, the rectangular door and windows fill with red green and blue colors. Give it a look!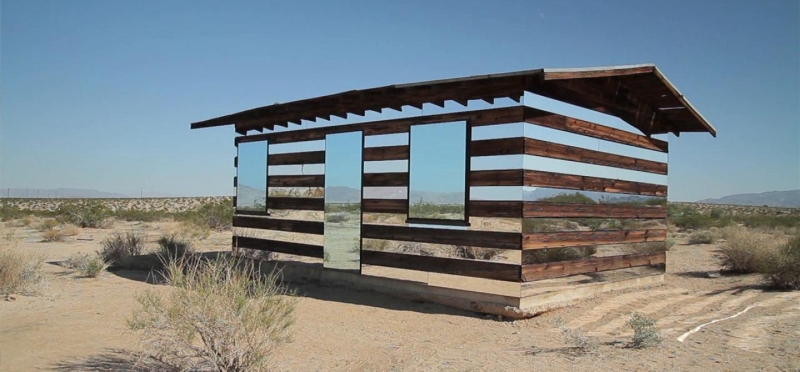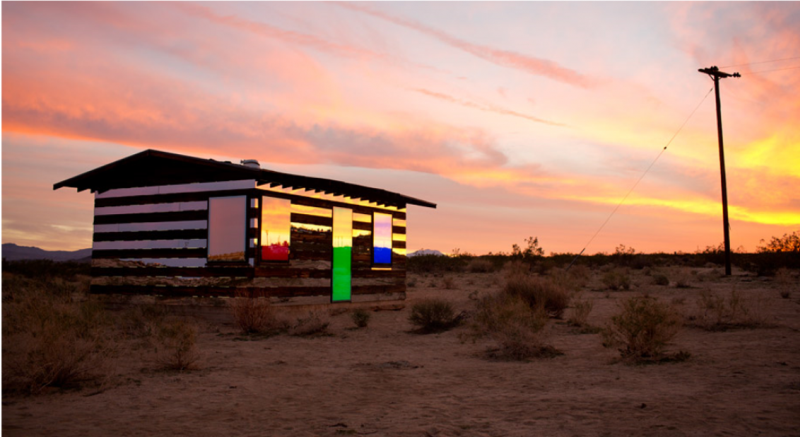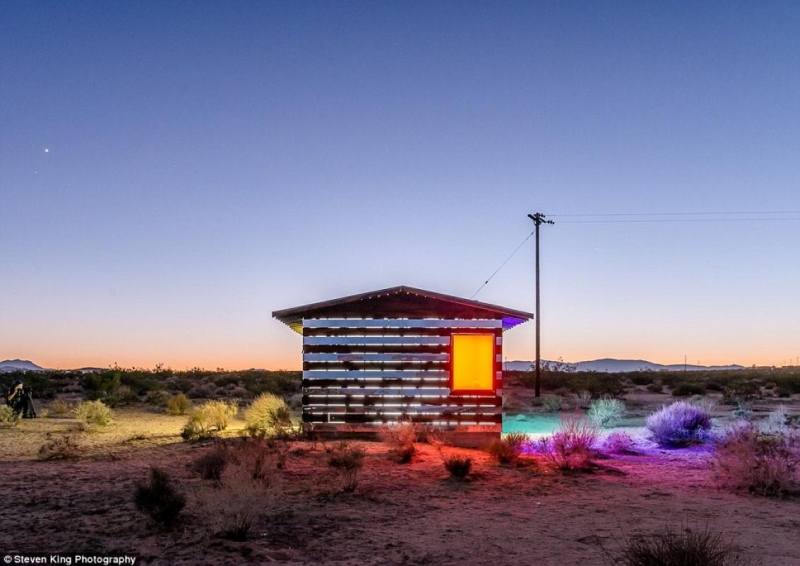 #13 Glass garden pavilion
The glass garden pavilion is created by British architect Scott Kyson who has made this playhouse for his children. The garden pavilion is covered in sheets of smoked glass that is lined in the lengths of charred larch.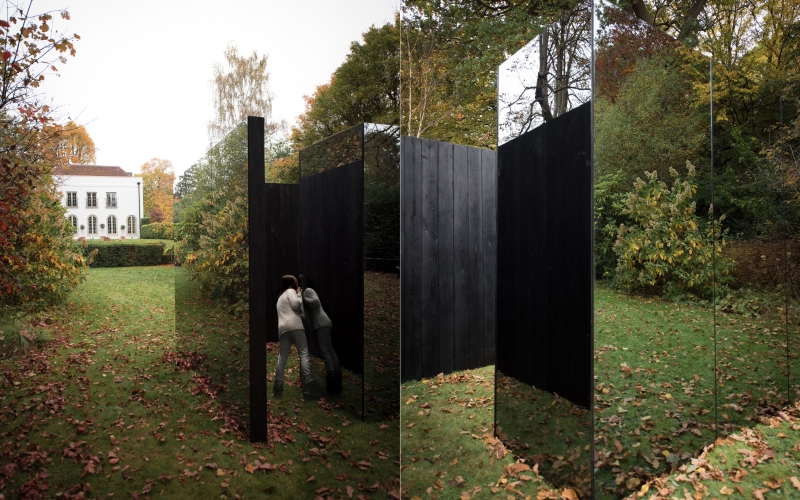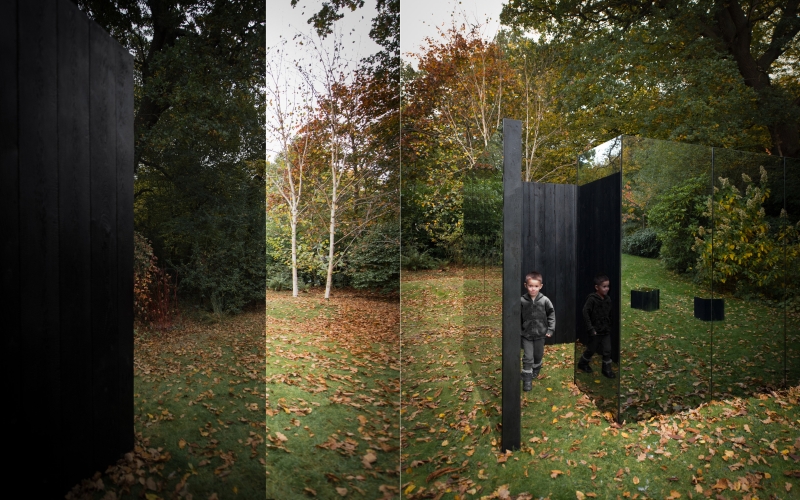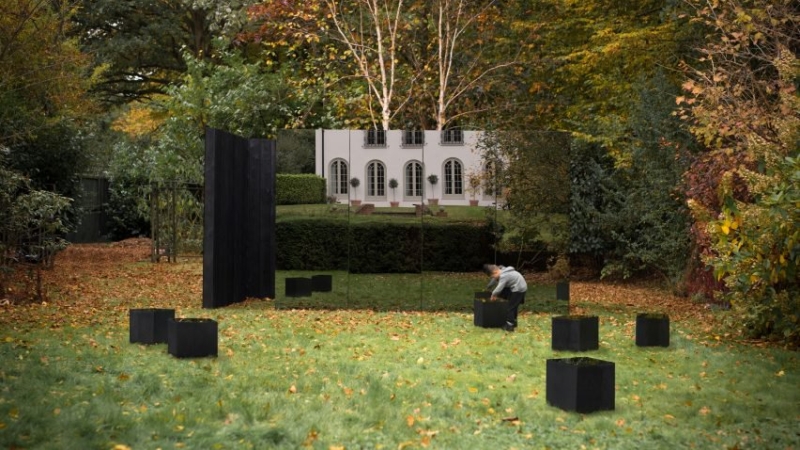 #14 Mirrored glass and bamboo pavilion
Beijing-based Li Hao has designed a beautiful cabin from bamboo wood and mirror. The cabin front wall reflects the historic town of southern China that it faces. It looks beautiful during morning and evening hours.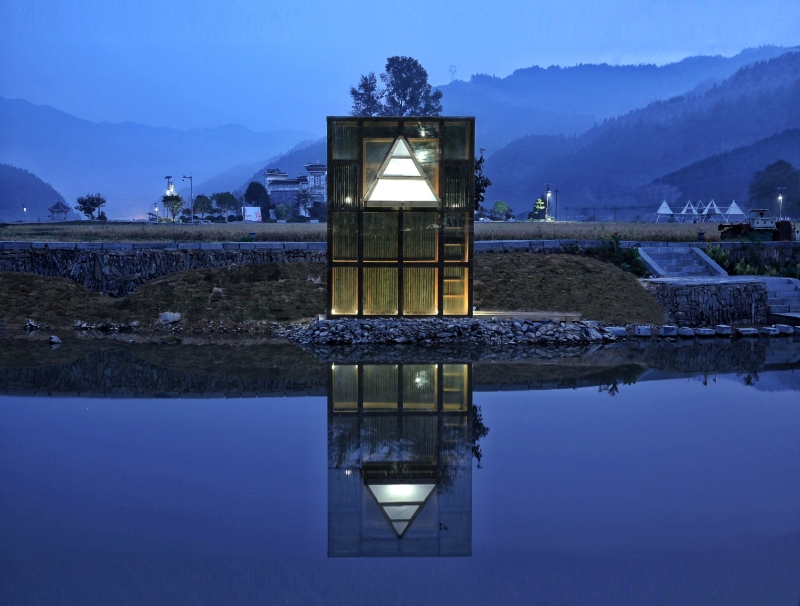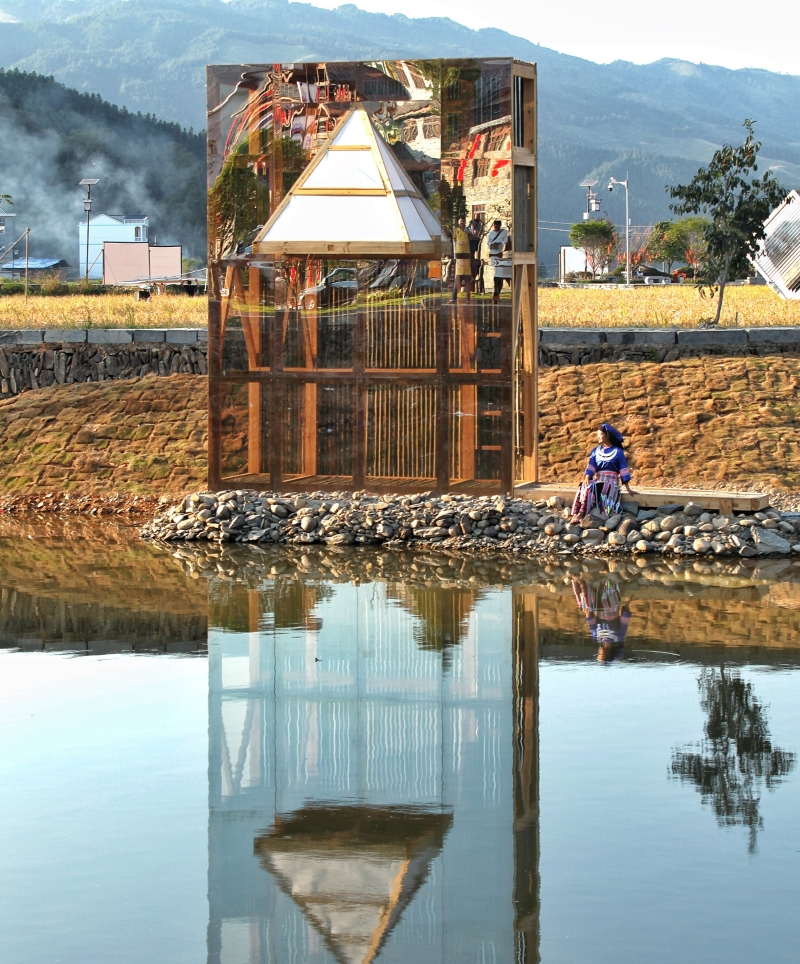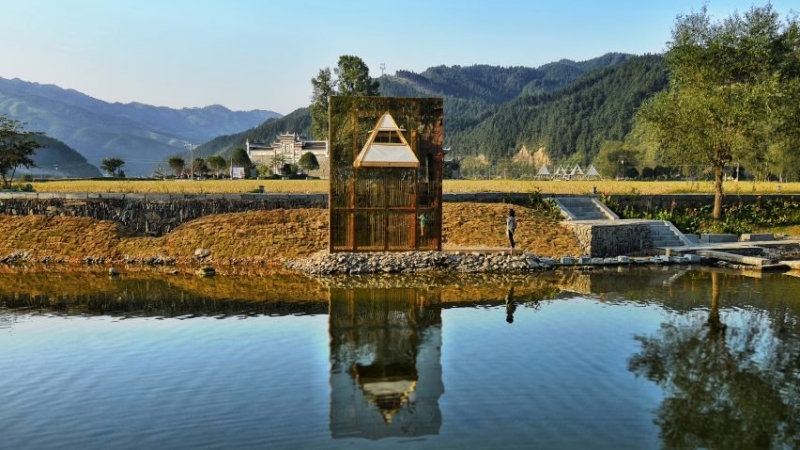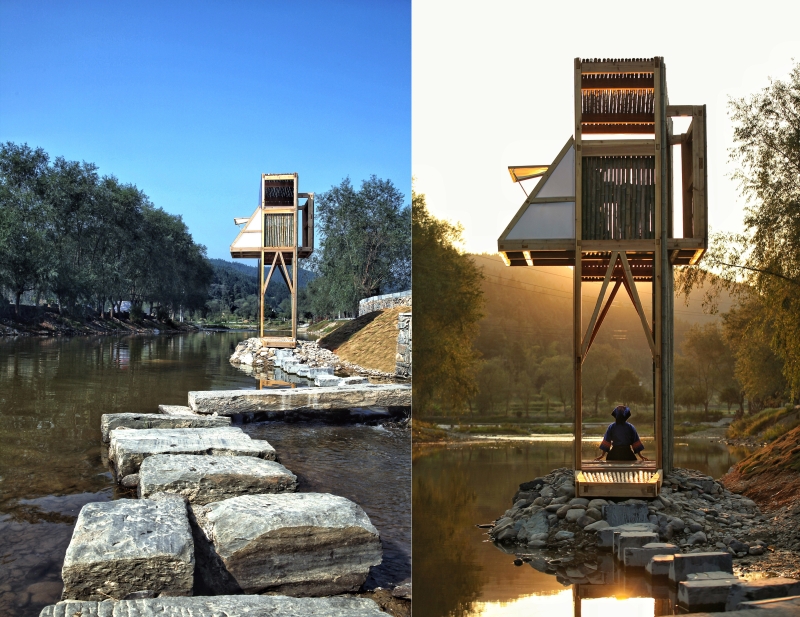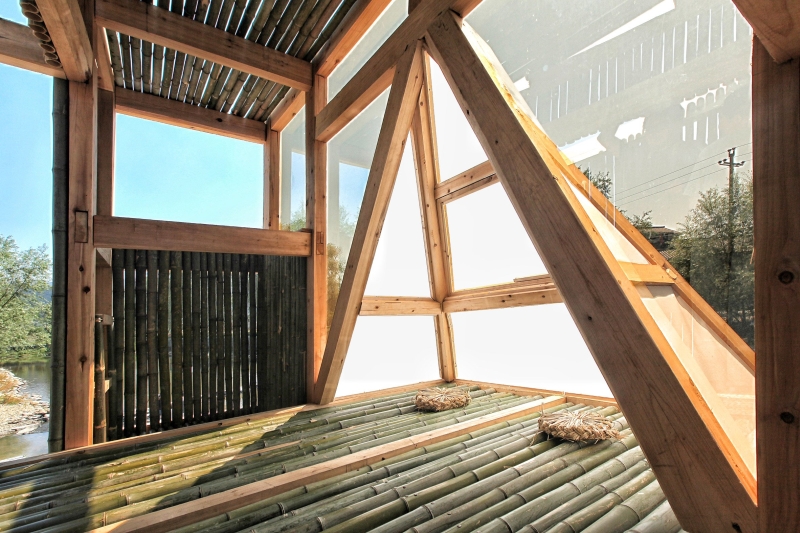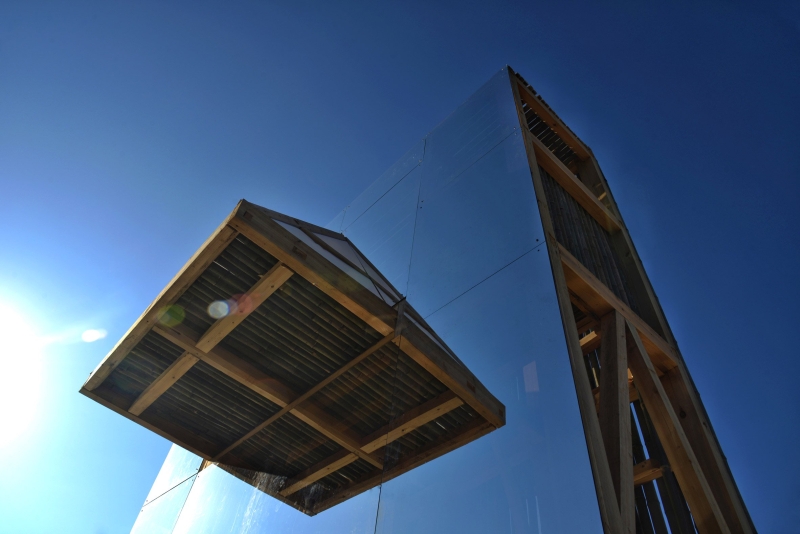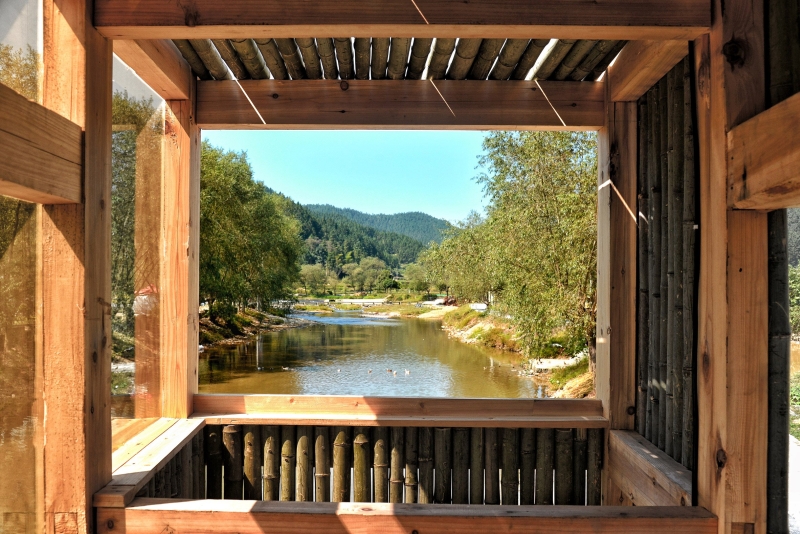 #15 Mirror house
Mirror house is designed by Johan Selbing and Anouk Vogel in the Dutch city of Almere. This contemporary home has mirrored exterior walls and a spacious interior that merges and reflects with the surroundings.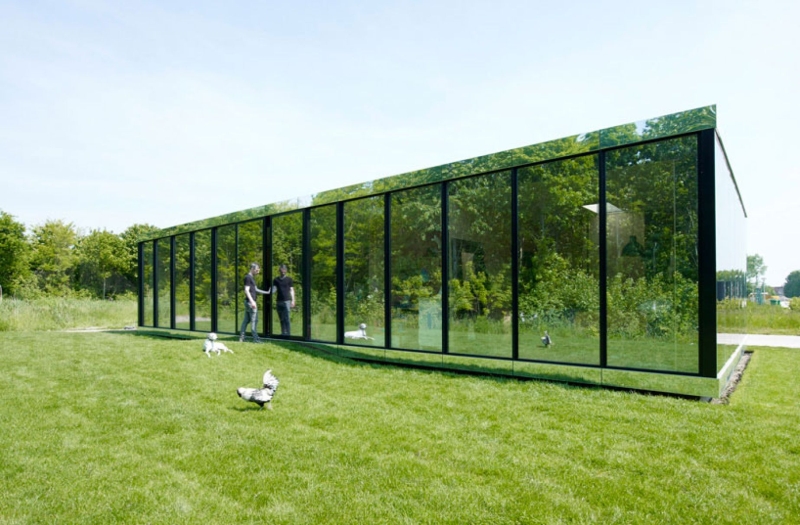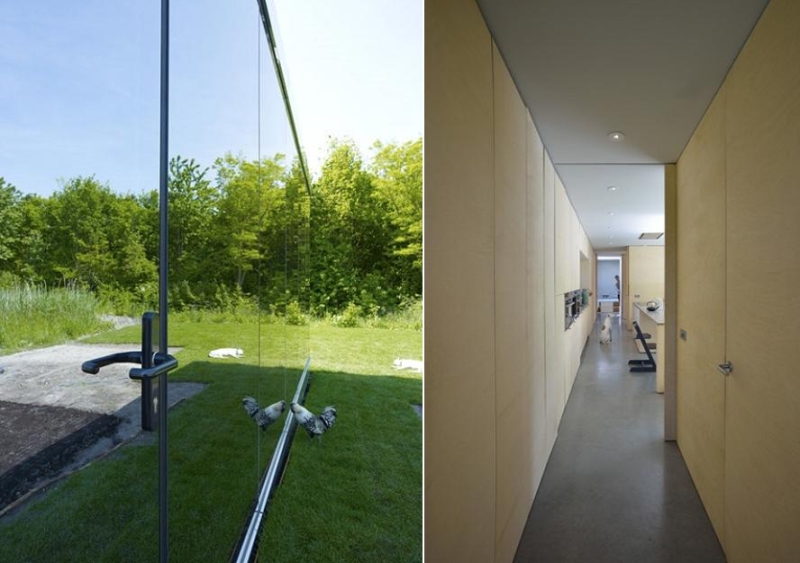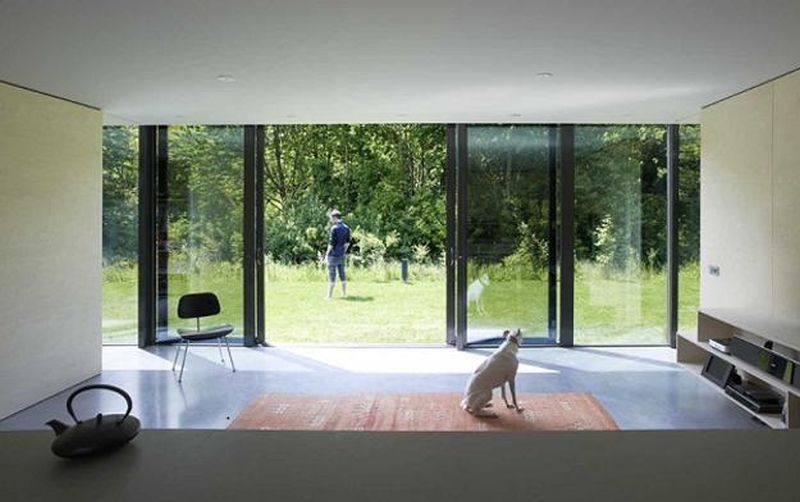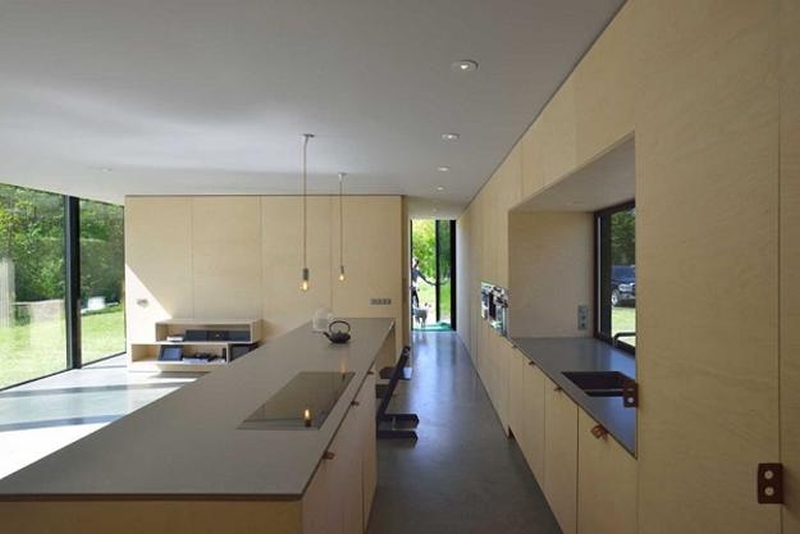 #16 Mirror house by Peter Pichler
This Mirror house is designed by Peter Pichler, which reflects the mountains of northern Italy. The rentable vacation unit is designed by the local architect and provides an idyllic getaway surrounded by apple orchards.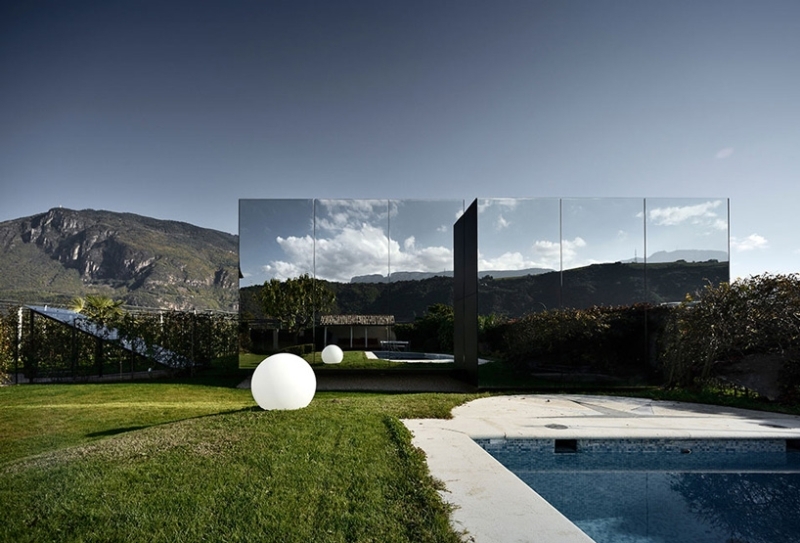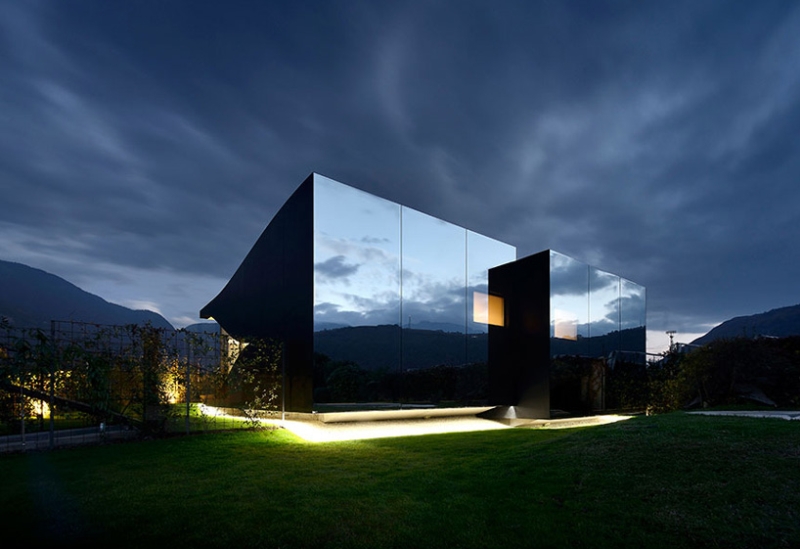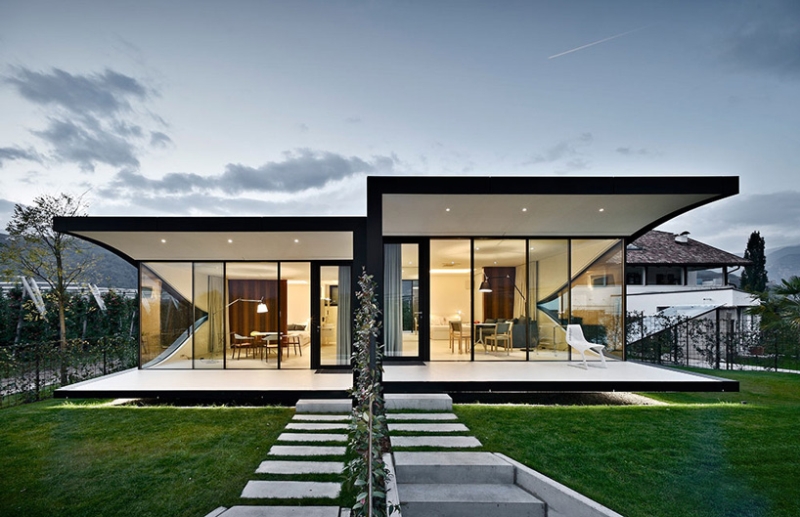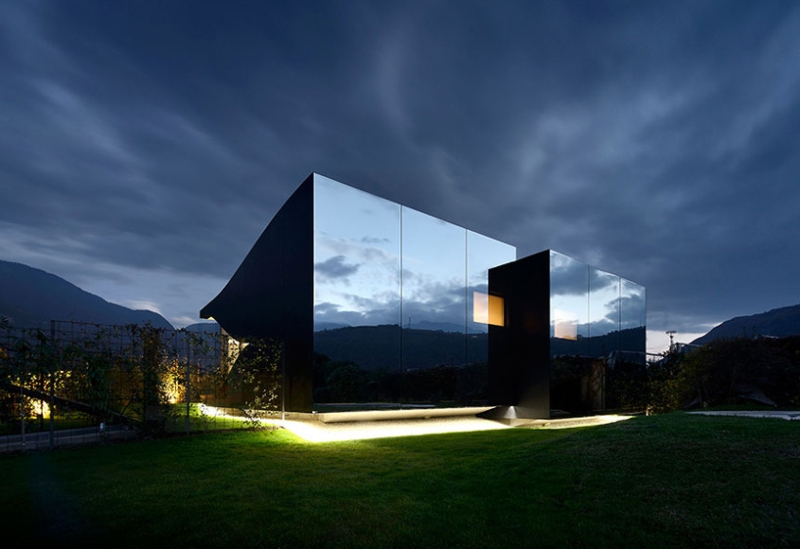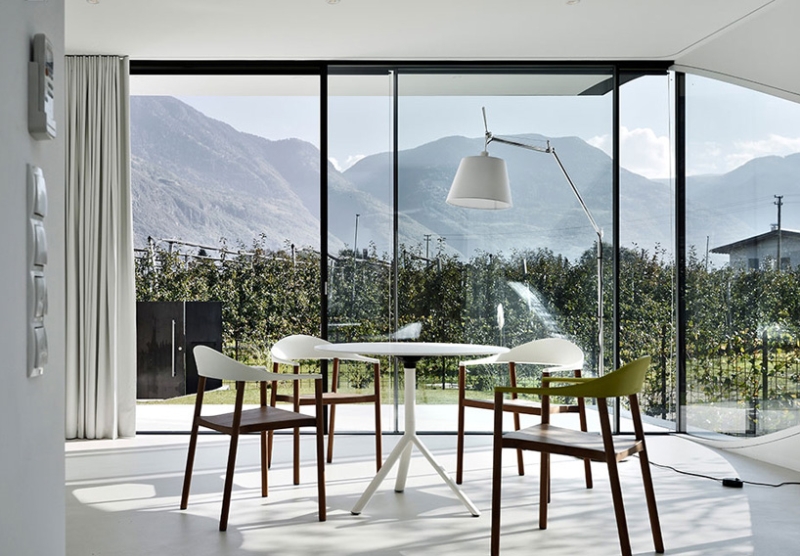 #17 Casa Invisible
Austrian architect Delugan Meissl has made a low-cost portable house dubbed Casa Invisible. The house is a prototype, clad in mirrors that blend in the surroundings of the countryside. He has designed this mirror house to confront issues of the modern housing market including soaring prices and the availability of appealing plots.