C SEED has made a name for itself in the niche consumer electronics market catering to high-end clients who demand only the best. Their eye-popping TV designs and other-worldly sound systems evoke a sense of magnetism which can only be yours if you have a fat pocket. And why not, C SEED's innovation is hard to match as the Austria-based company (headed by some of the big guns in the industry) is deepening its foot hold in the ultra-sophisticated entertainment technology.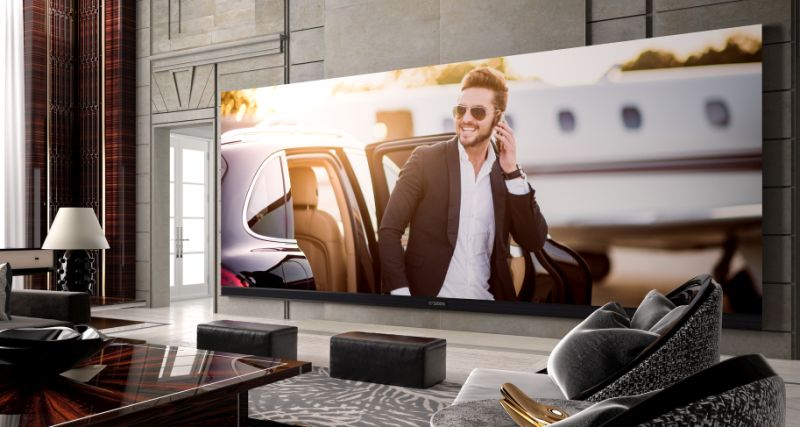 Of course, all of the C SEED innovations are designed keeping in mind luxury lifestyle and focus on outdoor systems. That we have already seen with their C SEED 125 retractable outdoor speakers and the C SEED 262 widescreen 4K TV.
We were always intrigued by C SEED's product design aesthetics and the innovative technology employed to give form to functionality. So, it was only time before we got hold of C SEED's CEO Jakob Odgaard, and engaged in one-on-one interaction with him.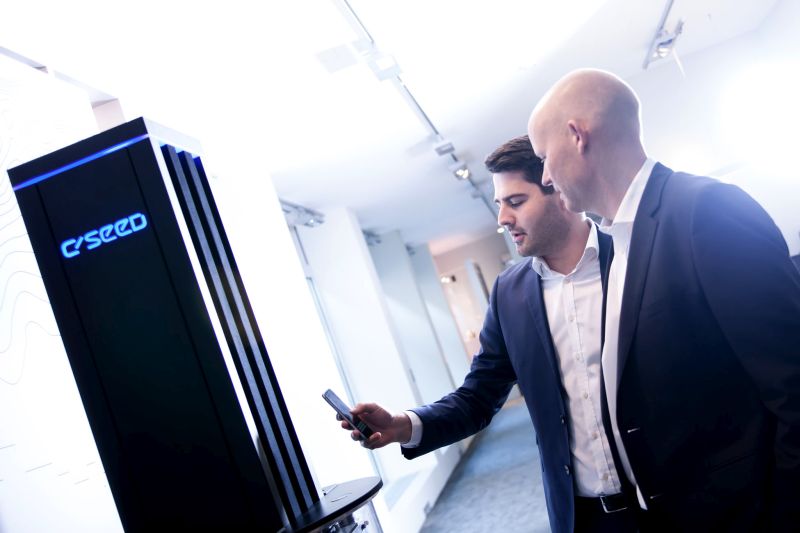 HomeCrux: C SEED focuses heavily on design, quality, and function. How difficult is it to achieve all of these in tandem?
Jakob Odgaard: We follow the company DNA – making exquisite pieces of technology blend in with the aesthetics of the surroundings. With the design, high-end technology and functionality in combination, we make the owner feel like James Bond in his or her own home.
HomeCrux: The C SEED outdoor TV looks surreal. How did you achieve a foldable form factor in such an elegant design? How does it battle cold, hot and humid weather conditions?
Jakob Odgaard: For our flagship product the C SEED 201 we partnered with Porsche Design Studios who embodies our founder's vision. The technical parts responding to the elements are also peak of technology development with each piece. The C SEED 201 is enjoyable as long as its owner enjoy being outdoors – it will function in the range of -10 to +40°C. Air humidity is not an issue for the screen and the mechanical parts are protected by dehumidifiers.
HomeCrux: C SEED targets a specific niche market. Are there any plans to expand that sphere to reach more audience?
Jakob Odgaard: C SEED is committed to excellence and sophistication of its discerning clientele. This is what defines the company philosophy. We think that there is not much possibility to expand this circle of values.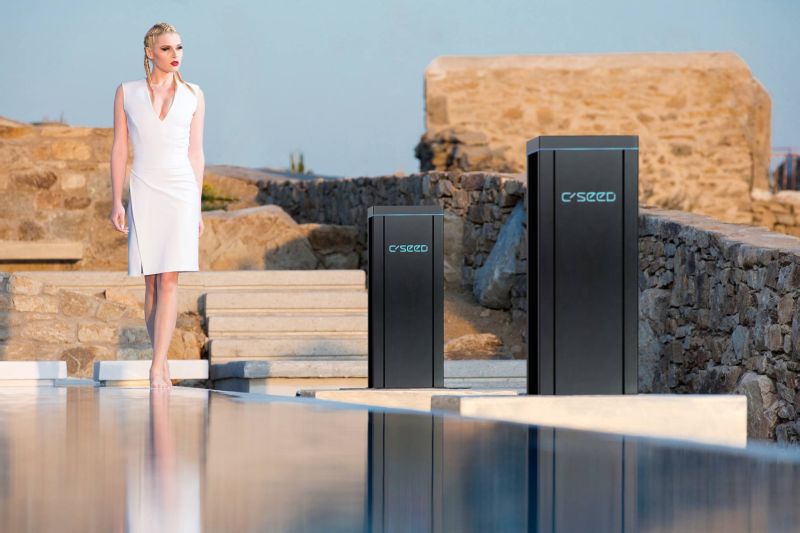 HomeCrux: Retractable speakers, the idea is ingenious. What was the inspiration behind it?
Jakob Odgaard: The C SEED 125 follows the company values and it was a natural step to take leaning on the continued success of C SEED201.
HomeCrux: Can you explain the smooth retracting mechanism of the speakers and foldable TV?
Jakob Odgaard: It's a long story, but if you boil it down, the TV is in principle lifted in the same way as a glass-elevator.
HomeCrux: The core team at C SEED carries tons of experience working with names like Bang & Olufsen. How has that helped in designing products that no one else thought of? Are we going to see a product designed in collaboration between the two?
Jakob Odgaard: C SEED Entertainment has its own class of clientele and company philosophy which is unmistakably unique and it's owed to the company founder. The experienced top managers are now perfectly tuned on the C SEED line of products which are all finished in a luxury engineering manufacture type. However, Bang & Olufsen share many fundamental values and ideas regarding how to develop and market a product.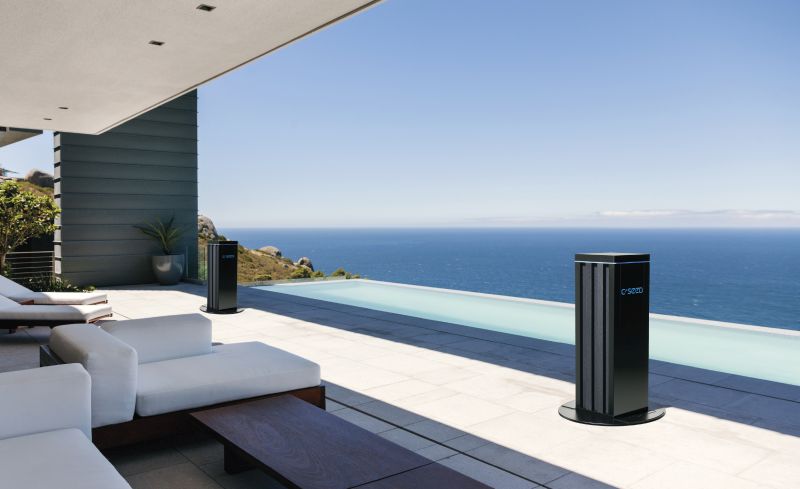 HomeCrux: After beautiful outdoor TV and speakers, what's the next big thing for C SEED?
Jakob Odgaard: C SEED also presented the world's largest indoor TV – which literally is 'the next big thing'.
HomeCrux: When you're not working what's your favorite pass time activity?
Jakob Odgaard: Skiing is my favorite activity.
HomeCrux: Like the larger-than-life products C SEED makes, is your lifestyle also swanky?
Jakob Odgaard: We prefer to use discerning rather than swanky – and I personally live by the family values lifestyle – having 3 wonderful children.
HomeCrux: The latest innovation/product you are working on that'll create ripples in the consumer electronics market?
Jakob Odgaard: I just mentioned our C SEED 262 – in the context of ' larger than life.